Slot Machines Online Symbols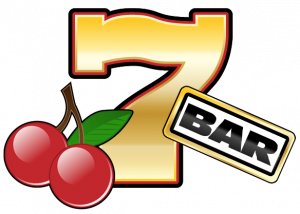 Slots are fairly straight forward games to play, but there are several components to them that it pays to get to know. The better understanding that you can have of each one then the more fun you are going to have in the long run.
The pace can be blistering and cause confusion at first, but with some guidance, you will quickly learn exactly what is going on.
The first thing to get a handle on is the slot symbols. They are the keys to winning and play the most prominent roles in any slot. There is a huge variety of them these days with each one assigned a different value and role to play. Slot symbols can be broken down into several general categories that we will touch on here to help clarify.
As a general rule for nearly all slots, three or more of the same slot machine symbol in the right sequence will trigger some form of reaction from the game. It is as simple as that – on the surface.
Yet, dig a bit deeper and you will quickly discover that there is a whole lot more going on in modern gaming. In a rush to keep players entertained, developers are forever coming up with new and exciting gaming ideas.
One of the most effective ways of doing this is by altering traditional slot machine symbols as well as adding new ones. It took a while for the humble fruit slot to evolve into something more modern, but once the gate was opened the variety of symbols exploded and the list is constantly growing.
The birth of slots
The first slot machines to appear were all about fruit. Fruit slots proved to be instantly popular with the public despite the fact that they very rarely paid out money. Due to legal concerns, these early machines paid out pieces of chewing gum. So a combination of orange symbols would pay out orange gum, cherry symbols would pay our cherry flavoured gum and so on.
When gambling for money was legalised it changed how slots were built and which symbols were used. Along came classic casino symbols such as the lucky 7, BAR, and liberty bells. Now, slot prizes became infinitely more interesting and desirable. We are talking of course of cash money.
Interestingly, though slots have dramatically progressed from their humble beginnings, games that feature the original slot machine symbols are still hugely popular. These fruit slot machines make use of symbols that are decades old but which still have the ability to entertain a public that is supposedly always looking for novelty.
This is partly due to their familiarity and the power of nostalgia. But it is also due to the talents of software providers to enhance these unpretentious symbols with improved graphics and capabilities which can drastically alter the outcome of each spin.
Base Game Symbols
In a nutshell, basic slot symbols will pay out a certain amount of money depending on how many of them land in a pay line.
Card suits are common – spades, diamonds, hearts, and clubs. These icons are crossovers from casino symbols used in table games. These ones often make up lower-paying icons. Joining the suits at the bottom of the paytable are:
9 & 10;
Jack, Queen & King;
Ace symbols.
More familiar icons direct from the casino table.
Beyond this, there is a world of slot symbols that are limited only by the developer's imagination. They usually take on a look that is inspired by the theme, such as animals in Thunderhorn, or characters from the Rocky movies. A game might borrow a culture as its theme such as Lucky88 which uses Asian styled symbols to build on the concept. The list is endless.
Themed, picture symbols lead the paytable and are some of the most desirable in the game. Nowadays, they can come animated, expand, and have all number of attributes attached to them to make them more interesting.
Special Slot Symbols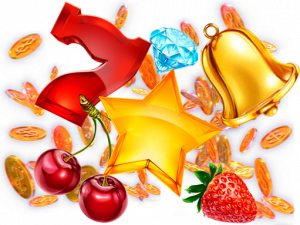 Basic symbols are great, they've been with us since the birth of slots and continue to lead the way. To jazz up the action and really provoke an adrenaline rush, developers have inserted a host of special symbols into games to really spice them up.
wSpecial symbols can take a mediocre gaming session and transform it into something epically memorable in a heartbeat. Each of these symbols has been programmed with one or more specific functions that should be outlined in the paytable. We will touch on the common ones here but make sure to read on for more details.
Wilds, Scatters and Multipliers
These can substitute for most other symbols in the game to create more winning combinations. Some pay out, some do not. A set number of scatter symbols, usually three or more, will trigger a bonus game where truly epic wins can be racked up.
Multipliers take a winning combination and generously multiply it by a set amount to create mega wins.
Keep in mind that the roles can overlap, symbols can do all of these things at once, or something completely different. That is the beauty of these special symbols – there is no limit to what they can do! The great thing is that they are constantly being tweaked and altered to provide a new experience.
It is a fine line, however, to how complicated a game can be and still be fun. More complex does not always translate to a better game. But this is the joy of the gaming industry. The variety is vast, and there is always something available that suits the gaming needs of every slot fan.
Final word
These are the main types of online slots symbols that you will come across while playing slots. Having a solid understanding of each of them is crucial in maximising your enjoyment of gaming.
Once you have studied them thoroughly, make sure to always stay open-minded. This is because slots are always evolving. Slot machine symbols change all of the time, new ones are added, and gameplay is experimented with. This variation keeps fans on their toes and games exciting!