5 Reel Slots
By definition, 5 reel slots are online slot games which have a total of 5 reels. In online casinos today, with some exceptions, most modern video slots have 5 reels.
As a general note, it's fair to say that the 5 reel slot machines are generally more appealing than the 3 reel machines. This is mainly due to the fact that the 5 reel slot games usually have a big number of pay lines and come with attractive bonus game features.
Almost every 5 reel slot game in the industry today, has free spins or cash bonuses attached. Check our 5 reel slot machines guide, learn how to play and play some of the best free 5 reel slots online!
5 Reel Slots Free Play
5 Reel Slots Machines Bonuses
How to play 5 Reel Slots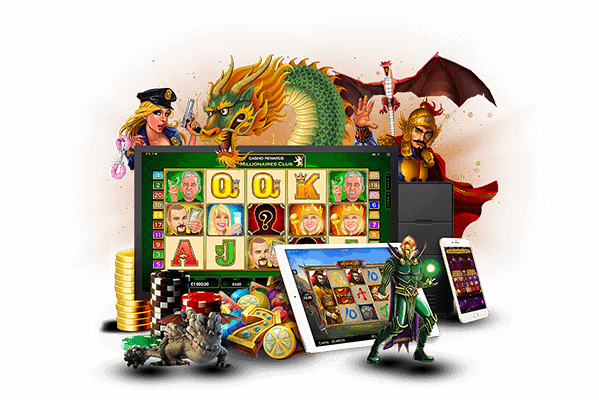 As the number of reels is bigger, the 5 reel slots are a bit more complex to play than the classic 3 reel slot games. Depending on the number of rows and pay lines, they come with different designs and themes.
The classic 5 reel slot design is with 3 rows, but that's not a standard because some games come with 4 or even 5 rows. The number of pay lines on the 5 reel slots can vary and goes from 5 pay lines up to 1.024 ways to win or even more.
In some slots, you can adjust the number of pay lines, while in others the number of pay lines is fixed.
So how to play 5 reel slot machines? First of all, you will have to select your bet size. This is usually done by increasing or decreasing the Coin Value and the number of coins per bet line.
Depending on the number of pay lines you can place bets from as low as $0.05 or as high as $500 per spin and more. Almost all modern 5 reel slots usually have an Auto Play option for anyone lazy enough to prefer an automatic play. Otherwise, just hit the Spin button and you're done. Simple as that!
The Advantages of Playing 5 Reel Slot Machines
Always a favourite of any land-based casino across the world, 5 reel slots are also among the top games played on any online casino or gaming site. So what can we expect when playing a 5 reel slot in comparison to their 3 reel counterparts?
With 5 reels you have a greater chance of winning big, and this is generally due to the increased chance of landing combinations. For example, a 3 reel slot can only get you a winning combination containing three symbols, whereas a 5 reel can potentially land you a more lucrative combo.
Another point to consider when playing 5 reel slot machines is there is generally more to play for. Wagering options are usually higher, which means that you can win bigger, too. One spin of a 5 reel slot could potentially bag you serious cash, given that there are up to 20 pay lines (and much more in the case of some slots) on most of these games.
While many popular 5 reel slots these days tend to be based on movies, TV shows, or popular musicians, the classic type is still hugely favoured by experienced players and newbies alike.
Most 5 reel slots tend to have a number of different ways in which you can play, with a coin stake which is multiplied by a predetermined number of lines to make up your overall stake. For example, your coin stake is 0.10 and you are playing 20 lines, then your bet will be £2.
If you wish to decrease the number of lines you play, this can be done, although wins will generally be less frequent. If you would rather stake a lower bet amount, you can lower the coin stake rather than the lines.
As long as slots are a thing, it appears that 5 reels will always have a place for many players.