Fruit Slots – Play Free Fruit Machines Online
Taking a look at the old classic slots, we will notice that many of them have fruit symbols. This is where the terms "fruit slots" comes from, very popular in the UK. Still, even some of the modern video slots with 5 reels can be also categorized as fruit slots if they have a fruit theme.
Fruit machines ruled casinos in the past and some of the modern fruit slot machines online are very popular even today. Interested to learn more about online fruit machines? Check our guide, read reviews and play some of the best fruit slots for free or real money.
Fruit Slots Free Play
Check our collection f free fruit slots and play some of the best online fruit machines for free.
Fruit Slots Bonuses
A fruit slot fan and want to play some for real money? See this top recommended list of the best online casinos with fruit slots.
Fruit Slot Machines – How To Play and Win
Fruit slots are easy to play regardless if they are classic slots, video slots or penny slots. You can play free slots in any online casino in demo mode, so you can try out all of the fruit slots for free. Most of the classic fruit slots don't have any bonus rounds or free spins bonuses, but this may be an option on some of the new fruit slots.
The process of playing is virtually the same as if you played a classic or a video slot. Just select the size of your bet and a level, if offered. Most free online fruit machines will have an Autoplay button, so if you feel lazy for the day, this is your chance to spin the reels automatically.
Old-fashioned Online Fruit Machines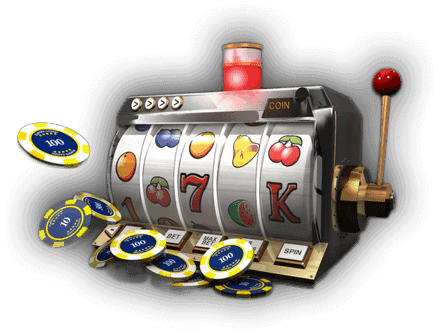 Are online fruit machines old-fashioned? There's a short answer to this question – yes! Fruit slot machines have a long history, particularly in the UK, where most people still use the term to refer to all slot machines, particularly real-life ones. The longer answer is better – yes and no.
There's no reason why an online slot that uses fruits as its basic symbol can't offer fantastic gameplay and super-complex bonus games. And there's nothing wrong with sticking to the classic virtues of slots machines and pick a fruit machine for its simple gameplay and a familiar feeling.
There's a lot to be said for simplicity. While the games now on offer have the capability to be very complex, sometimes what you want is a simple click-and-spin game with little in the way of bonus features. If that's the case, a fruit machine might be for you.
Most come in the now-classic 5-reel format, but you can still find 3-reel games out there if you look around. Set your stake, click autoplay and you can easily enjoy an enjoyable, profitable session of low-hassle gaming.
It's worth noting that the old-fashioned gameplay can run to limiting what bonus features there are to players who stake the top possible bet, so read the rules and click "max bet" if you need to.
If a good theoretical return to player (RTP) is old-fashioned then take us back in time! Because they don't have all the bells and whistles that younger players love online fruit games have to stand out in other ways, and brilliant value for players is one thing that traditional players and newbies can value.
There's a lot to be said for a machine that's easy to learn too. Once you've got your fruits in an order you should know what to look out for, without having to worry about knowing the third symbol in the Egyptian horoscope.
When you pick a fruit machine to play you've still got a lot of choices. All the big studios have a version for you to try so you can get the game that suits you as you play the field from Quickspin's Retro Reels to NetEnt's Mega Joker. For something weird and wonderful try Thunderkick's excellent Fruit Warp to see why the Scandi design magicians are so highly rated.
5 Tips to Play Fruit Slots
Although modern video slots have surpassed the classic fruit machines in terms of features and graphics effects, these simple casino games still hold on to their charm and popularity. As you're playing free fruit slots, you ought to keep in mind that there aren't as many pay lines as you might expect, and usually no Wild symbol to save your spin. Here are some tips to play fruit machines online.
Bet the Maximum Number of Coins
Due to the lack of contemporary special features like free spins rounds and pick-me bonuses, classic fruit slots usually offer bonus awards for betting maximum coins. So, if you don't want to miss them, step up and bet the max.
Know the Payouts
Seeing classic symbols like classic symbols such as BARs, lemons, plums, cherries and bells is a rewarding experience already, but you should pay attention to how much each of them pays out for a winning combination. One of the symbols could easily be the jackpot symbol and offer the biggest payout for three-in-a-row.
Play the Machine Regularly
With a fair amount of persistence, a fruit machine player can go a long way. Take every chance you can get to play, but don't go over your head with the winnings. Better quit while ahead, or at least take a break after a solid win.
Look for Slots with High RTP
Best fruits slots often have a high RTP rate, ranging from 96% to 98%. Mega Joker (NetEnt), Retro Reels (Quickspin), Classic Fruit (1×2 Gaming) and Fruit Warp (Thunderkick) are some of the higher paying fruit machines on the market.
Manage Your Budget
Before you start considering your betting options, make sure you've got your budget planned. Don't play out of your league and don't chase any losses. As long as you keep spinning within your budget, you'll make the most out of any fruit slot.
Best Fruit Machine Games
Every provider in the online gambling industry today has at least one or several fruit slots in their offer. Still, from all of the fruit slots available online and in land-based casinos, one game stands out. We're talking about the Sizzling Hot slot from Novomatic. This is a simple 5 pay line slot without any bonus features, but it's the most played online fruit slot ever. The game has the classic fruit symbols like melons, grapes, cherries, lemons, oranges and plums. The highest paying symbols in the game are the sevens, followed by the stars.
Play N Go has a fruit slot by the name of Fruit Bonanza. This is also a jackpot game with a progressive jackpot attached. From Microgaming, there are a few fruit slots and the most popular are Fruit VS Candy, Fruit Fiesta and Fruit Slots.
Net Entertainment also has a few fruity slots on offer. The most popular titles from this provider are Fruit Shop and Fruit Case. If you're into slots like this you need to give these games a try. Lastly, just in case you would like to try an innovative fruit slot game with no reels at all, Fruit Warp with its 97% RTP rate from Thunderkick is for you.