GAME DETAILS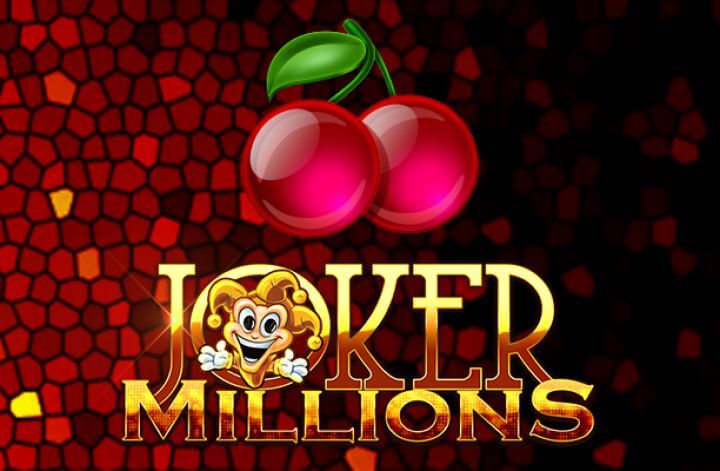 Jackpot
Rating

Overall Ranking
Yggdrasil Ranking
Software
Game Types
Game themes
Release date
RTP
Joker Millions Slot Game Review
We really liked the Joker Millions slot. It is a slot that you can very quickly and easily fall for. It has that elusive X-factor that can make a well-worn idea feel fresh, new and exciting all at once. Like rediscovering that band you used to like from your youth or rewatching a favourite movie you haven't seen for a while.
Yggdrasil, surprisingly, are the developers behind this easily accessible slot. We say surprisingly because lately the games we have been playing from them have been cutting edge affairs, with groundbreaking visuals and gameplay. Joker Millions slot is their contribution to the fruit slot genre, and it proves that they are one of the top developers out there right now.
As mentioned before it feels fresh. Not only that, the graphical level and sound are of such a high calibre it felt like we were playing a real life video slot down at the local casino. So vivid and captivating are they that you'll have to pinch yourself to make sure you are still actually on your phone or desktop.
We may have set expectations pretty high for a fruit slot with that introduction, so let us dive right in and see what makes this slot special.
Audio and visuals straight from the casino
The music is what first gripped us. An energetic jazzy number that you will swear is being played by four figures in suits in the corner. It sets the tone so well that your fingers will be itching to hit the spin button. It sounds like you are at an upmarket casino which never gets irritating or loses its charm. The sound effects too, compliment the music and are neither over the top nor underwhelming. In short, they are just right.
Onto the visuals then. The graphics will never make anyone's jaw drop but there is just something about them. They are sharp, clear, crisp and joyful. And with the help of the sounds make this one of the most realistic feeling slots we have played in a while.
Symbols and gameplay
In keeping with the classic fruit slot theme, the symbols are, for the most part, exactly what you would expect to find. Plenty of fruit – cherries, lemons, watermelons, and berries. This is rounded off with the classic lucky '7', bells, and the joker symbol.
7s are the one to go for with five in a combo worth 300 coins. The lowest of the symbols are the lemons and oranges with five of these humble fruits worth 20 coins.
When it comes to wagering, coin sizes start at the super low rate of 0.01, though with the 25 pay lines it comes out at 0.25 coins per spin. The maximum bet level for the high rollers works out at 1 coin times 25 pay lines for 25 coins per spin. Not the highest rate out there by far, but high enough no doubt to cover most betting situations.
As we are dealing with a fruit slot here, the gameplay is fairly basic. Though there are some nice twists thrown in to keep it interesting. Symbols payout when three or more land but they remain sticky if there is a winner. For example, if three cherries land on a pay line, they will remain stuck during the following spin. If more cherries land on the next spin they will also remain stuck. This repeats on until no more land and the wins can be calculated. In this way, bigger payouts can quickly accrue and can potentially culminate in the extraordinarily large jackpot.
The elusive Joker
This guy is the key to potentially changing lives. If one lands on each reel he awards the player with Jackpot Spins and five mystery wins worth up to 1000 coins each. Like before, the joker stays sticky throughout the Jackpot Spin feature and will keep on spinning if more jokers continue to land. If a player, a lucky, lucky player manages to fill the screen with jokers (15 in total), then pop the champagne corks because they just won the jackpot!
Let's run the numbers
Now, if you are wondering what the jackpot is, when we tested the Joker Millions slot game it was just shy of €3 million. We are being serious here. The game is linked to a progressive jackpot that you can see get bigger and bigger as you play the game. Like the US debt clock, a counter above the screen displays the current value of the jackpot which seriously adds to the tension of the game.
To have a chance of getting to the big money, the action is played out on a 3-row x 5 reel grid with 25 pay lines. The Joker Millions slot RTP is slightly below average at 95.3% but nothing to be concerned about. Wins were turning up fairly regularly when we tested the game out so it probably sits in the mid to high variance category. The slot is able to provide some nice payouts as it works its way tantalising toward that almighty jackpot.
What makes Joker Millions slot so Special?
There is a lot about this slot to like and it is one we find ourselves coming back to time and time again. Yggdrasil has worked its magic in an overcrowded genre and managed to create something strikingly new. The jackpot is a key draw, that much has to be admitted, but there are also so many other positive things going on.
Key among them is the build quality. The sound and graphics have been done so well it feels like you are playing a live game. It's loud, it's bold, it's just darn exciting and fun to play. It is perfect if you have ever felt like playing a good old fashioned fruit slot but aren't able to head out to a physical casino. It has a mood, a vibe, that is infectious and you just want to keep playing. Then, when you factor in that jackpot… You know you are playing a special online slot.
Play Joker Millions Slot for Real Money