AutoPlay Slots Guide – AutoPlay Slot Options Explained
We live in a fast-paced world with big demands on our time. Now, playing slots isn't exactly a sluggish pastime but developers have come up with a way to make it even more efficient. Enter the Autoplay option. The name is fairly self-explanatory but by the end of this guide, you will know all there is to know about this handy function.
Autoplay slots make life easier, it makes reels spin even faster, and crams as much gaming action as possible into a shorter space of time. Of course, this isn't something we'd always like to do in every situation, but it does come in handy when time is pressed or we need our attention on two things at once.
Best Online Slots with AutoPlay
How autoplay operates
Forget pulling the one arm of the bandit, or pressing again and again on the spin button. Now one click will launch a pre-set number of spins that the game will blast through for you. Most modern online slots come with this option as standard so there will be no issues employing it.
Once autoplay is launched the game will fire through a spin, payout if it was a winner, then move onto the next one. It's like having your own robot programmed to sit beside you and continually press the spin button.
If autoplay is available it will sometimes look a lot like the spin button, or be a button that has AUTO written on it. It will be located conveniently nearby on the main screen. Clicking it will open up a menu that allows the user to set the parameters.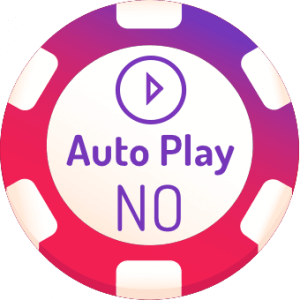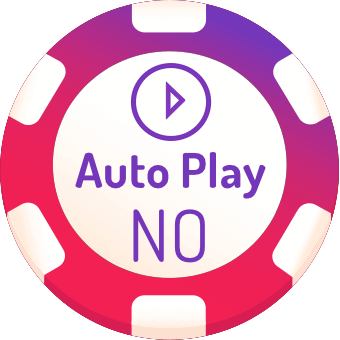 This will include how many spins you would like the game to make on your behalf. They usually start off around 5 or so and work their way up to several thousand spins at the most.
Set limits
You can set limits on how much you are prepared to lose or make that unlimited. This option you will almost always see and is an extremely handy way of protecting that all-important bankroll.
It would be a shame to set the auto spins to the maximum number then get side-tracked and come back to find your budget for the night is blown! Setting a limit will avoid this situation and make sure that your gaming sessions are as enjoyable as they ought to be.
You can also set limits on how much you would like to win. Why would you want to limit you wins you ask? Well, if you have racked up a decent pile of profit then walked off to make a sandwich – it would be pretty annoying to come back to find it all gone!
Autoplay can also offer players the chance to stop when extra features are triggered. Each game is different so its autoplay options can vary. There are times when autoplay will stop all by itself such as when there is a bonus game that the player needs to be involved with. Here it will pause until the action has been taken by the user and the game can commence.
You always have control
The great thing about autoplay is that you are always in control. If you are having a bit of bad luck, or need to tend to something else and can't bear to miss out on the action then you can always halt the autoplay. Simply hit the stop button at any time and the game will complete the spin it is on and come to a standstill. It will always be ready for you when you are ready to dive back in.
Wait! Before you hit the AUTO button!
First things first – make sure that you have set the pay lines and coin size to your preferred level before hitting go. And always remember that unless you are in free play, each of these auto spins is costing you money. It can sometimes be easy to forget with how conveniently it works.
When Autoplay is the right option
It totally comes down to the individual user's preference and goal for that gaming session. It is extremely handy if someone has to work their way through any wagering requirements attached to a bonus offer. This way you can click on autoplay, bang through the spins you need to and go about your day. It is the quickest and least painful method for doing so.
Other times it is useful are when you are watching the telly, or eating, or just surfing the net. That way you can accomplish more than one activity effectively. It helps when we are tired too. Sometimes we just don't have the strength to hit the spin button over and over again so one click and you're set for the night.
When it comes to free slots, autoplay works with them like a dream. If you are test driving a new game and want to see everything it has to offer then crank up the coins and pay lines, set the autoplay to the max and away you go. In no time you will know if that game is right for you or not.
When autoplay might not be appropriate
One of the key benefits of autoplay can also be its main downside – it's just so darn quick! Due to its fast-paced nature, players can miss out on many of the little things that make a slot unique. This can be animations, audio, and video that developers have included that make a slot special.
By doing so, games can lose some of the tension and drama that builds when played manually at a slower pace. This can rob the game of some of its atmosphere and spoil the mood it is trying to immerse you in. Though to be fair though, autoplay can be an unbelievable adrenaline rush if wins are piling up and free spins are flying left and right! And if we are honest, if you have played your favourite slot a few times it can be nice to skip the time-consuming extras too.
Summation
Autoplay is an option that won't suit everybody or every situation but it can be extremely useful. If you ever need to multi-task, or divert your attention but still want those reels to spin then playing AutoPlay slots is the way. If you want to rip through spins and cram as much thrilling action into a small amount of time, then set those autoplay slot machine options and strap yourself in for the ride.