Scatter Slots – Scatter Slot Symbols Guide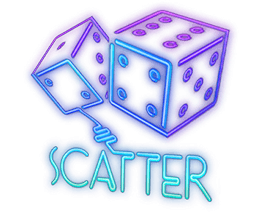 Scatter Slots are a fun and exciting way to pass time, and picking up wins along the way only makes them better. When it comes to winnings, any edge we can gain over the house and boost our enjoyment should be considered.
One of the quickest and easiest ways to do so is to arm yourself with knowledge. This free education involves reading up on the rules of the individual slot you are playing, including its pay lines, and crucially – its symbols.
In this article, we focus on one of the most critical components in the game – the Scatter symbols. These little beauties have the potential for triggering some of the largest possible payouts, so it pays to understand them fully. With that in mind, by the time you have finished this article, you will know all there is to know about Scatter slots.
You can then take what you have learned here into your next gaming session, and who knows? With luck, you could be walking away with the big one. If not, well, scatter symbols are a whole lot of fun to track down and land. They offer tons of excitement in their own right, and at the end of the day, that's what playing slots are all about.
Scatter Slots Free Play
Scatter Slots History
We can all picture the original slot machines of the past. Think of the old one-arm bandits, the fruit slots, and the simple 3×3 gameplay that they offered. Despite their simplicity and basic gameplay, they were an instant hit with the public. Compare them with today and you'll find slots that have very complicated rules, symbols and pay lines. While simple games still exist, the shift has definitely been towards more complex slots.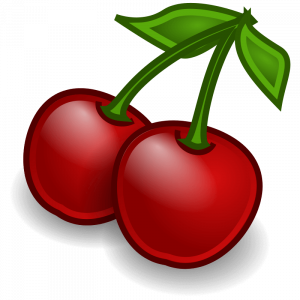 If you aren't old enough to remember, it might come as a shock to know that the original slot machines did not even have Scatter symbols. They were rudimentary 3×3 setups which only paid out when combinations of symbols landed in a straight line. As with all things, developers delved into different ways of adding variety to their products and the concept of the scatter was born.
The first-ever Scatter symbol was the infamous Cherry symbol. This symbol ubiquitous in the slot world now and has become somewhat of a cliché. When it first came out it was an anomaly, but it quickly proved popular.
Why? It added more opportunities to win! In the beginning, the Scatter would pay out whether it landed on a pay line or somewhere else random. These random wins were often fairly small but would increase if more scatters landed.
As you can imagine, this addition instantly appealed to gamers everywhere. The Scatter symbol slots added a fresh new dynamic that ramped up the anticipation and the excitement of playing slots.
Modern Scatter Symbols
Fast forward to the present day and scatter symbols can do all sorts of weird and wonderful things. One thing has remained the same – they still have to ability to get the adrenaline pumping when they spin and appear! No matter what their particular function is, they are always highly desirable and contribute significantly to epic payouts.
The great thing about them is you never know quite what to expect. Software developers are constantly coming up with new ideas for slots and how to keep players entertained. One vital element in this search for novelty is the way scatters are programmed with new and inventive functions. We will take a look at some examples of this later on.
As we know, scatters have changed a lot since the humble cherry symbol was unleashed on the gaming industry. One way developers have considerably expanded the old school 3×3 format is by altering the reel and row setups. This development of slots, in general, has led to a natural expansion of the tantalising scatter symbol. Scatters now can be:
animated
change shape
trigger video
3D graphics
unlock a host of different bonus games.
Whatever their function, they not only boost payout values but can also help make or break a slot with the public.
How Do Scatter Symbols Work?
The role of the Scatter varies from game to game so it is imperative that you read the rules of the game before proceeding. Free play can help by giving you plenty of chances to see the scatter in action without having to front one penny for the privilege.
Scatters are usually the most powerful symbol and as such, they often have a look that strongly represents the game. For example, they will bear the name of the slot such as in Rocky, or use a picture that encapsulates the theme.
Despite the variety, there are some general features that we can elaborate on. Firstly, there will typically be a number of scatters required to trigger certain features. A common figure is three or more.
When a player is lucky enough to land the required amount, the bonus feature will kick off and the action begins! Frequently this will come in the form of free spins that play automatically and rack up wins, but not always. Other times, the Scatter will trigger bonus games that require more input from the player.
Scatters Give Wins

As well as bonus games, a certain number of scatter symbols in a combination will result in a pay-out. They are often one of the highest paying symbols in a game which makes them even more highly sought after.
One scintillating characteristic is that they don't always have to land in pay lines. By showing up anywhere on the screen can be enough to launch their extra features. Sometimes, just one is enough, other times it will take three or more to become active. As well as unlocking features, they often work as multipliers too.
So when a winning combination lands in conjunction with a scatter, the win will be multiplied by a set factor. The more scatters the better. Again, the pay table will explain exactly what the multiplier will be and this adds a sweet dynamic to a game's winning potential.
In almost all Scatter slots that you will find, the Wild will not substitute for the Scatter. These two top symbols rarely interact with each other. They perform their allotted tasks independently and never the twain shall meet.
Whatever their role, keep an eye out for whatever the scatter symbol happens to be because when they turn up, they can seriously alter a gaming session. They have the ability to turn a low key experience into an absolute blast that can be just as lucrative as it is exciting.
Not all slots have a Scatter
The slot market is a crowded one with more and more game being launched every day. As such, developers constantly look for ways of making their game unique. This has resulted in a number of games that do not have Scatter symbols at all.
We all know how game-changing scatters can be, but this does not mean you should avoid games that do not have one. It is always great when they are included but there are many other techniques that developers employ to make a slot fun and profitable.
Learn the rules of the game
Even if you are playing the most basic 3×3 fruit slots, it pays to make sure you understand the rules completely. This will ensure that you know what the aim of the game is and which symbols and combinations will produce the best results. Of course, this isn't exactly going to increase your luck or change the game mechanics, but it will make the game more enjoyable if you know precisely what action is taking place.
You can quickly and easily check if a game has a Scatter by looking up the information and the paytable of each slot. It is always advisable to do this before playing any new game because it will clarify the rules, as well as what symbols are included. If there is a Scatter in the pay table you will be able to see exactly what bonus features it triggers and just how much it pays out.
Some modern Scatter slots offer 1000s of pay lines so we can never remember them all but that's okay. A solid understanding of the game increases the enjoyment factor and can affect what wagering value you decide to go with.
Some of the best Scatter Slots
There are literally thousands of Scatter slots out there that include this great symbol as part of their gameplay. It is very difficult to narrow this illustrious list down but you can find three of our favourite ones here. Each of these games is capable of paying out huge sums of money, and all three can be demoed for free. This gives you the chance to experiment with them and see what makes them tick.
Here are some of the best Scatter slots you should definitely give them a try.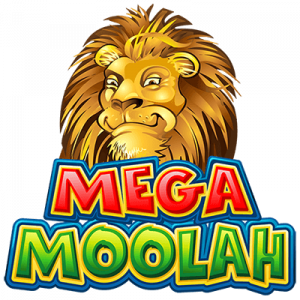 Mega Moolah
Mega Moolah slot is one of the biggest games on the planet right now. Makers Microgaming has managed to bring together all of its components to create a classic that still retains its power to wow newcomers. One of the keys to its success is its Scatter. When three Scatters land, they unlock a bonus feature that includes 15 free spins. If 4 or 5 scatters land, players get the free spins, in addition to a sweet payout of either 20x or 100x the stake.
They also add a multiplier to the free spins round and retriggers are allowed if three or more scatters turn up again. Microgaming has used scatters perfectly to cause players pulse rates to rise along with a massive maximum jackpot.
The Dark Knight
What could be better than an excellent movie-themed slot that uses a scatter that is instantly recognisable from the big screen? Not much and The Dark Knight slot is one slot that has accomplished the crossover to the slot world flawlessly.
Part of its success is it's highly sought after scatter which uses the image of Batman's oldest nemesis – the Joker. This fiendish character might not be someone you'd want to bump into on a dark and stormy night but you will want him to turn up in the game.
Three or more Joker symbols will launch a bonus feature that involves 15 free spins and double winnings. Unlike Mega Moolah, these free spins cannot be retriggered but are manic enough in their own right and can lead to a first-rate payout.
Cleopatra
Cleopatra slot is one of IGT's most successful games and is popular with both casual gamers and high rollers alike. One of its key elements is its excellent use of theme and its scatter works effortlessly to compliment it. We are talking of course of the Sphinx, that iconic image of Ancient Egypt.
As a paying symbol, the Sphinx scatter provides a generous 100x the stake but it is the free spins feature that provides the real adrenaline rush. Land 3 or more of the scatters and 15 free spins will be bestowed on the lucky player.
During the free spins round if the scatters land again then even more free spins are awarded up to a maximum number of 180. Any player lucky enough to make it to that level can expect an avalanche of coins to come cascading out.
Final words
You should now feel confident going out and tracking down that most elusive symbol in the slot world – the almighty Scatter. It is clear that they are highly desirable both for their entertainment value, and their ability to elicit some immense payouts.
If you have any doubts about a game, don't forget to familiarise yourself with the paytable and the bonus features first. Then, you can combine this knowledge with a few test drives in free play mode until you are completely confident that you know the rules and how the scatters operate inside and out. This will increase the enjoyment of the game and, hopefully, result in some profitable gaming sessions, which is, after all, the icing on the slot cake.