3 Ways to Change Your Gambling Habit in 2018
22 December 2017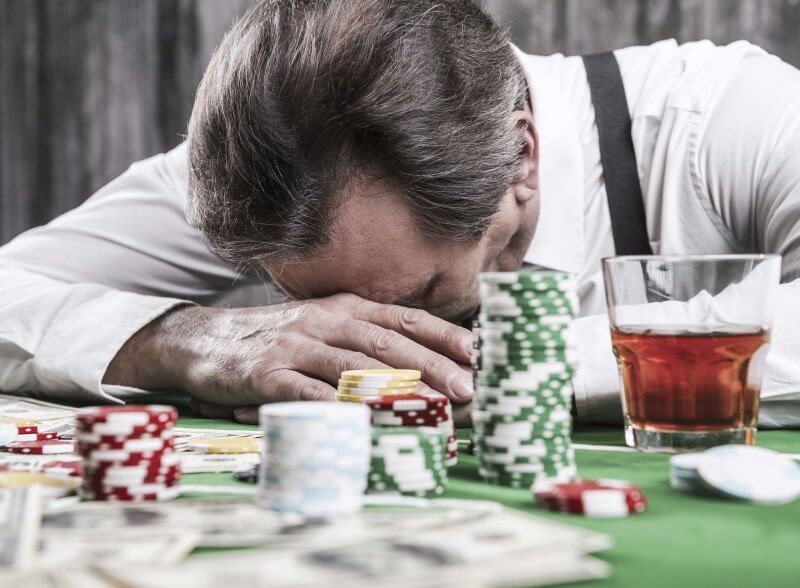 Gambling is a thrilling occupation, hobby and recreational activity, but some people often get tempted to make it something more. To get more out of it, to get rich fast and keep getting richer without stopping. But that is a slippery slope, and such ideas may easily lead to developing an unhealthy gambling habit, which would be the worst-case scenario. A slightly lighter version would be corrupting one's discipline and starting to make mistakes that lead to losing money, which is also bad.
If you indulge in any form of betting, you should try and keep your gambling habits within the limits of normal behaviour, be cautious and moderate, and you'll experience fun, satisfaction and earn a profit. Otherwise, who knows what might happen. You may end up losing all your funds and despising the gambling community, which has a lot of good things to share with you. Still, there is no reason to panic – if you notice some unwanted changes in your betting strategies and general behaviour that make you suspect you might be developing a gambling problem, follow these three pieces of advice and you'll be on the right track to improve yourself as a gambler and a person.
Keep a Gambling Diary
It may sound silly, but writing a diary of your gambling activities can help a lot when it comes to keeping track of what you are doing and understanding your actions. You can set up a better approach to your problem if you keep a record of what types of gambling are you getting into, what kinds of games you play, and it is also very important that you put in the amount of time you spend on casino games and the amount of money you're investing. Don't hold anything back – write down your thoughts, describe your aspirations, feelings and situations. Then you can go back and find the cause of your gambling troubles and potentially eradicate it.
Join Voluntary Self-Exclusion
At times, it is necessary to take a break and establish a safe distance from gambling, take some time off and recuperate. One of the best was to do that is to join a voluntary self-exclusion program at your casino. Most of the online casinos have them, as they promote responsible gambling and care for their customers. You just need to request to be excluded and sign an agreement with the casino, confirming that you will accept to be excluded from the venue for a certain amount of time. It could be a few months or a full year. Entering self-exclusion is free and could help you reorganise, collect your thoughts and start fresh, not to mention how much money you'll be saving.
Be Open To Talking, Gambling Alternatives and Getting Help
When things start going downhill, it sometimes seems like there is no hope of turning back and making it better. There is always hope and there is always a way to make it right, you just should never isolate yourself. Talk with your loved ones about your troubles, explore new hobbies to fill in for gambling and don't be embarrassed to get help from professionals.