Five Casino Movies You Must Watch
31 October 2017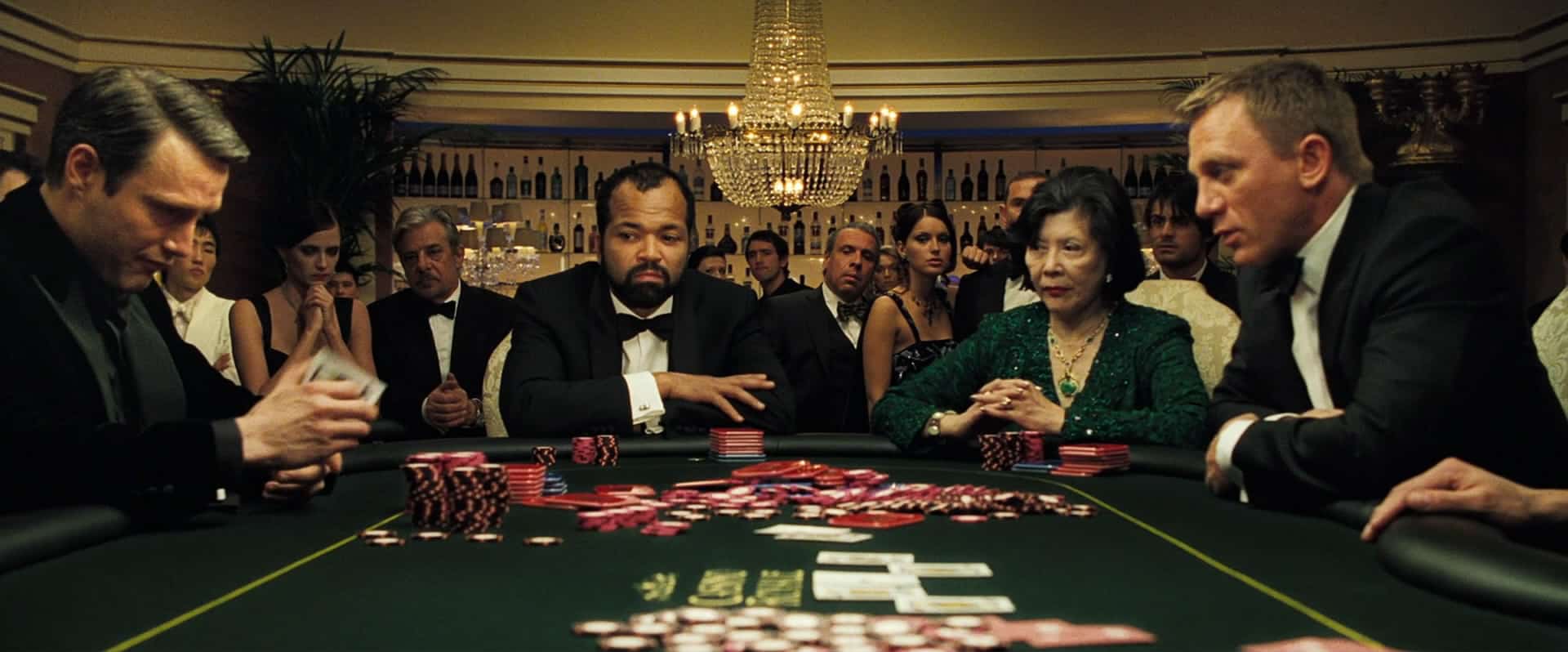 Since the unique gambling thrill excites not only players themselves but also spectators who may or may not know anything about how to gamble, there have been many movies over the years taking on the subject of gambling and more specifically, the casino atmosphere and casino games individually. It's on the big screen where the magic really comes to life and if you haven't had the chance to enter a real-life casino, you'll have the opportunity to feel the vibe if you see some of these films and immerse yourself in the stories. You'll smell the smoke of expensive cigars and feel the sweat running down your forehead as the last hand is hitting the table and the roulette wheel is slowly coming to a stop. Open your eyes widely and put on one of the following movies if you like the casino culture and want to experience it through cinema.
1. Casino (1995)
Directed by Martin Scorsese in his prime, and starring Robert De Niro, Sharon Stone, Joe Pesci and James Woods, Casino has become a cult classic movie, not just in the gambling community, but overall among high-quality movie lovers. Casino tells a story about a mafia enforcer and a casino executive, best friends, and their competition over a gambling empire that includes greed, deception, money, power and murder. The movie is based on the book "Casino: Love and Honor in Las Vegas" written by Nicholas Pileggi. We'll take Robert De Niro strutting around in a suit any day
2. 21 (2008)
One of the best casino movies out there is 21. It is based on a true story about a group of gifted MIT students who, guided by their teacher Micky Rosa (played here by Kevin Spacey), become experts in card counting, and then take Las Vegas casinos for millions – it's a story about winnings, sacrifice, friendship and betrayal. 21 is an excellent choice if you're looking for a movie in which you can see a lot of cool card tricks, a movie set in luxurious casinos where people walk around in classy suits and enjoy the gala atmosphere of Vegas.
3. Rounders (1998)
Starring Matt Damon, Edward Norton and John Malkovich, Rounders is a movie that showcases extraordinary acting. It focuses on the relationship between the two friends; one is a law student, has a girlfriend, a reformed gambler, while the other one is in debt and needs help to pay off some criminals. They start hitting Texas Hold'em poker high-stakes tables, hoping to score some quick cash. Rounders benefits from a thrilling build-up and some neat sequences that focus on the game itself.
4. The Cooler (2003)
The Cooler is a brilliant film about a casino employee who needs to keep working for a casino boss because he owes him money. William H. Macy is the 'cooler' – the unfortunate casino staffer that is believed to bring bad luck to the table, while Alec Baldwin plays an exquisite role of the conniving casino executive. The Cooler has a well-thought-out story that amounts to a high-quality drama about the unluckiest man in Vegas.
5. Casino Royale (2006)
Our final suggestion is the 007's stunning take on the gambling world. In Casino Royale, James Bond (played by Daniel Craig) participates in a magnificent high-stakes poker tournament, trying to overpower a terrorist banker Le Chiffre (played by Mads Mikkelsen). If you're willing to see Daniel Craig's ultimate poker face while he's playing high-stakes No Limit Texas Hold'em – this is the best poker film you could possibly choose, apart from being one of the best action flicks of all time.