Why Is Starburst Still One Of The Best Slot Machines?
29 September 2017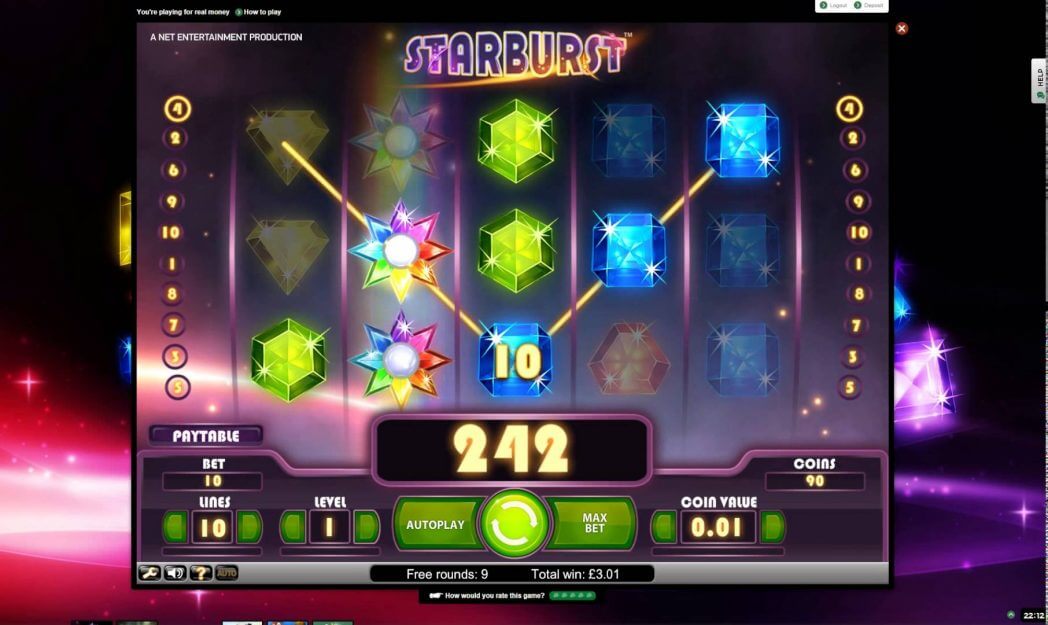 There is an abundance of online slot machines out there, and we all know Net Entertainment is responsible for a large portion of them being released and active, awarding millions of players around the globe with fun and profit every day. The Swedish provider has reached the heights of a godlike supplier and produces some of the most celebrated slot machines in the history of online gambling, and casino history in general. One of the slots that have become the synonym of NetEnt's brilliance over the years is Starburst.
Released at the beginning of 2012, the Starburst slot machine became an instant classic that online gamblers still seek and enjoy. Was it the timing? Or the unparalleled features? Clearly, there's something about Starburst that doesn't get old.
A Legendary Online Video Slot with a 'Less is More' Attitude
Starburst emerged as a vibrant 10 pay line video slot with a space gems theme and eye-pleasing 3D graphics. NetEnt didn't assign it with a progressive jackpot; In fact, the game lacks in several modern slot game aspects such as free spins rounds and fancy Scatters.  Luckily for all of us, it compensates for all of that in other charming features and most of all – terrific payouts.
Starburst benefits from 5 reels of symbols set against a dark starry background which is contrasted by shiny symbols and laser-like visual effects.  With a strong old-school-cool feel to it, Starburst doesn't attempt to impress you with complex features and out-of-this-world symbols. It has a total of 7 symbols if we don't count the Starburst Wild. Five of them are glossy gems in different colours joined by a lucky red seven and a BAR symbol that takes the form of planets. That's pretty much all you can say about the paytable, but the action is what adds to Starburst's enduring popularity.
Starburst Bursts Out In Numerous Wins
Regular left to the right wins is what characterises most slots, but Starburst was one of the first to offer wins both ways. The limited number of symbols and the opportunity to combine them in both directions enhances the winning potential considerably. Furthermore, Starburst relies on its main special feature – Expanding Wilds – to award players with big payouts in the most random moments. The star-shaped symbol that unites all the colours of the base game gemstones is Wild and when it appears on the middle reels it will expand to cover the entire reel and initiate a free re-spin while staying frozen, foreshadowing a positive outcome. Land another Wild and another re-spin will be granted to you. How great is that? The maximum win in Starburst is 50,000 coins, and that's also something to dwell upon.
Final Thoughts
Individually, Starburst may not have jaw-dropping features, but their mutual interaction and the overall experience is what makes the slot irresistible. Over 80% of online casino venues offer Starburst free spins to newly registered players as a welcome bonus and that speaks a lot of the game's unpaired, straightforward attraction. There are even several websites dedicated to Starburst features and Starburst promotions exclusively, and we can thank the game's honest, well-balanced slot-appeal for that.