What's so Great About Online Slots with Bonus Rounds?
10 June 2019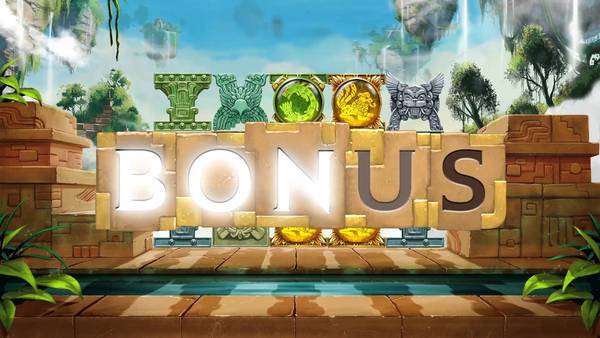 Slots are always evolving, that much is clear. New features get added, developers try new reel setups, and graphics and sound improve. One addition that most love is bonus rounds. These features are the cherry on the top of a brilliant game. In fact, they are so powerful that they can turn a mediocre slot into a brilliant game. There are many reasons why they are so good, and we'll take a look at a few here.
There is no doubt that the adoption of bonus rounds injected a whole new dimension of thrills into slots. They can be one of the rarest occurrences in a game and as such one of its most profitable aspects.
Bonus rounds slots have become so popular and so common, that it feels strange when they aren't included. When we use the term bonus round in this article, we do so in a fairly broad sense to include a number of extra features. They may differ in form, but they all have the power to blow your hair back and raise a whole lot of profit! That simple reason alone makes them highly sought after. Who wouldn't want more extra chances of winning? Well, they might not be for everyone or all situations. But we think that after reading this guide if you haven't tried a slot with a bonus round before, you will be tempted to fire one up!
What exactly is a bonus round and why would I want one?
On one hand, we have the main game, where the standard pay symbols spin round and round on reels. After a while, any activity can get repetitive, and this is where bonus rounds come in. They not only break up the repetitive nature of the main game, but they provide a goal to aim for.
Triggers for bonus rounds are as varied as bonus rounds themselves. The most common method, however, is by landing a certain number of specific symbols. The scatter is a classic example. Turn up the required number of these, and it is game on!
A lot of modern gamers want more than just spinning reels. They want full immersion into the world of the slot. Bonus rounds are one way of doing so. They add extra dimensions to a game, introduce new elements, and make a game a much fuller experience.
Bonus rounds are often the most profitable way of making money on a slot which makes them highly desirable. They can take a lacklustre gaming session, and transform it into a goldmine in an instant. One minute you are watching your bankroll slowly tick over, the next you are thanking your lucky stars as the coins fly forth!
It's not just about the money either. Bonus rounds are extremely exciting and cause heart rates to rise, adrenaline to kick in, and huge smiles to break out whenever they drop. Nothing provokes a fist pump quite like the launch of a good bonus round!
A couple of examples will help to emphasise our point so let's take a look at two common ones.
Free Spins
Anything with free in the name is generally a good thing. Free spins are no exception and do exactly what they advertise. Land a certain number of scatter symbols, for example, and you can be rewarded with free spins, ten being a common number. Not only do you get spins which you don't need to pay for, they often have added extras like multipliers bolted on to make them even more valuable!
You might even be lucky enough to retrigger more free spins during the round. These are beautifully memorably moments that you will want to share. If you are sceptical of bonus rounds consider this – no one has ever turned down a free spin.
Choosing Games
Trigger one of these rounds and the scene often completely shifts. The reels fade away to reveal several options to choose from. Examples of choosing games could be selecting which treasure chest to open, or which path to glory to take. What is hidden in that chest? Free spins, coins, maybe a booby prize? That's the beauty of it! The anticipation is extraordinary, and when you pick the right one the nerves give way to a flood of delight.
How to find a slot with a bonus round
Most modern slots have at least one, so they are easy to find. If you are chomping at the bit to have a crack at some bonus rounds, there are several ways to track them down. Reviews are a great first step. Look for reviews that break a slot down and mention a slot's features. They will not only mention if a bonus round is present but how you can unlock it in play.
Another way find out is to thoroughly read the paytable of any slot that catches your eye. A good paytable will explain all you need to know about a game and how to trigger any extras. A third way is to read slot news and keep your finger on the pulse of the gaming world. A new slot, with an extraordinary bonus round, will create big ripples that you will hear about. Innovations are always being made, and this is particularly so with bonus rounds.
A slot's genre or theme will have little bearing on whether it has a bonus round or not. Slots of any and every theme can have a bonus round lurking in the background, just waiting to be unleashed. Fruit slots, action, movie, 9 reels, any slot type you can imagine can have one of these thrilling extras stashed away for the lucky gamer to unleash.
Summing up the wonderful world of bonus rounds
So are games that have bonus rounds better? Of course, this comes down to personal preference, but we think they are pretty great. They have so much to offer in terms of drama, excitement, anticipation, and of course, profit!
They take the roller coaster and add bigger dips, dives and loops to the ride. Still not sure? Why not try them out! There are thousands of online slots with bonus rounds just a click away to play for fun or real money.