GAME DETAILS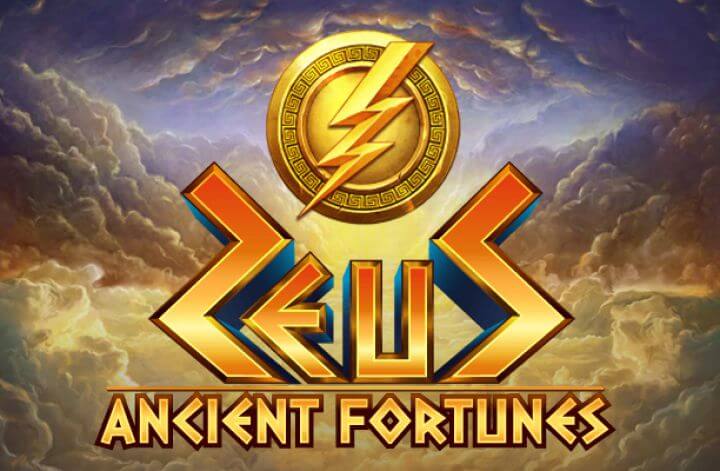 Rating

Overall Ranking
Microgaming Ranking
Triple Edge Studios Ranking
Software
Game Types
Game themes
Release date
RTP
Ancient Fortunes: Zeus Slot Game Review
Greek mythology is a common theme in the gaming world. Any new slot that chooses to use it has to do something pretty special to make it stand out. So is Ancient Fortunes: Zeus slot up to the task? It didn't take long for us to conclude that the answer is a resounding yes. Microgaming has done an exceptional job channelling the power and passion of the Greek Pantheon into a slot.
Myths and legends are all about drama, mystery, and larger than life characters. Right from the word go Ancient Fortunes: Zeus has all of this and then some. It feels like a Charlton Heston or Ray Harryhausen movie. One of those epic mythical or biblical movies from the 70s that captured the serious nature of the subject matter at hand.
So, with the proliferation of mythologically themed slots out there its time to see how Microgaming's latest game measures up. Let's dive in, prepare an offering to the gods and see how they respond.
Artistic styling
Microgaming has done an exceptional job of capturing the look and essence of the ancient Greek Gods. The stunning background is made up of ethereal clouds and temples and makes the perfect setting for Mount Olympus. Every now and then the heavens flash with thunder and lightning.
The symbols are gorgeous and are all brand new. There are none of the typical 9/10 – Ace symbols here. Not that there is anything wrong with the classics but they would have stuck out like a sore thumb in this artistic vision. Instead, each symbol looks like it has been carved from stone and set in a hilltop temple on a Mediterranean island. The four low paying symbols are all animals – snakes, lions, octopus, and eagles. At least three of a kind are required to make a winning combination and they range in value from 0.20x the stake up to 5x the stake.
As you'd expect, the four higher paying symbols are gods from the pantheon. It's hard to tell exactly who they are but we going with Hera the goddess of women and family, Poseidon the god of the sea, Dionysus the god of wine and grapes, and Ares the god of war. Each one looks superb and the developers have done an excellent job capturing the capricious nature of each one. These four symbols range in value from 1.2x the stake up to a maximum of 62.5x the stake.
Zeus the head of the pantheon is the wild and appears on reels 2,3, and 4, He can substitute for any other symbol including the Free Spins symbol. One of Zeus' great features is that he pays both ways, making winning combinations either right or left. If he finds himself in the middle of two combinations then the most valuable one will pay out.
Mythical statistics
This slot is suitable for virtually any type of gamer with bet levels from 0.10 up to 70 coins per spin. Microgaming have kept the pay lines simple and gone with a low 10 which makes keeping track of wins a breeze.
The game has a maximum payout of around 1400x the stake which is surprisingly low considering the mythical, larger than life theme the game has. It has an RTP rating of 96.02%. This also surprised us because during testing the wins seem to rain down endlessly. Perhaps that was beginners luck. Perhaps it was a gift from the gods…?
Gameplay and features
Ancient Fortunes: Zeus slot makes use of Microgaming's Rolling Reels game mechanic. If you have come across NetEnts Avalanche feature then you will know what it is all about. Basically, if a winning combination lands, it will crumble away and more symbols fall in to fill the spaces. This can result in a number of rolling wins from just one spin and is spectacular when a number link together. To add to the fun, each subsequent win triggers a multiplier to add even more fun to each sequence of wins. During the main game, the multipliers start and 1x and can reach 7x. Once the winning ends its time to hit spin again and a bunch of new symbols fill in the grid.
Zeus' golden lightning bolt is the Free Spins symbol. Three or more of these desirable icons result in 10 to 50 free spins depending on how many of them land. During the Free Spins, the multipliers still apply and start at 3x and can work their way up to a stellar 21x. Free spins can even be retriggered during this round to add even more fun to the proceedings.
From time to time the big man makes his presence felt during larger wins and a hand reaches out of the heavens to throw lightning bolts.
What makes Ancient Fortunes: Zeus slot so special?
Ancient Fortunes: Zeus slot is easily one of Microgaming's best slot releases for a while. They have truly excelled themselves on a variety of different fronts.
Firstly, the game is absolutely gorgeous to look at. The background is stunning and has an otherworldly, almost spiritual look to it. The symbols are all fresh, new, and beautifully rendered. The sound is a perfect compliment and Zeus's running commentary adds emphasis to the action and any wins. 'Behold my mighty treasures.' He booms as big wins fall and we feel grateful to him.
Despite having only 10 pay lines, there are plenty of ways to win. And when the wins cascade into one another, triggering multipliers on the way, it creates that special thrill that only slots are capable of producing. It is thrilling and you will want to relive the glory again and again.
Ancient Greece was famous as the birthplace of theatre and drama, and Microgaming has captured this spirit in their new slot. This is not a light-hearted romp, but that certainly isn't its intention. This is an epic slot that deals with high and mighty themes. It has combined looks, sound, and excellent gameplay through its Rolling Reels feature to create a brilliant slot experience.
Play Ancient Fortunes: Zeus Slot for Real Money