Haunted House Slot Free Play Demo
Please switch your device to landscape mode to play this game.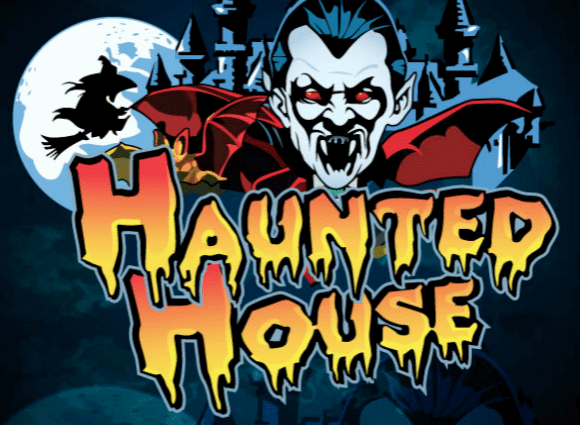 PLAY NOW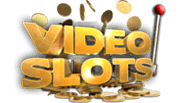 GAME DETAILS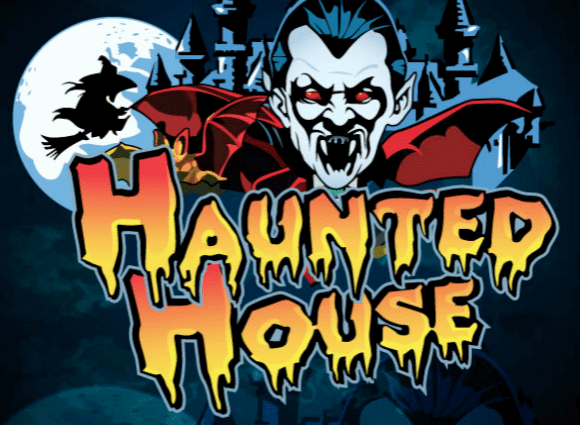 Rating

Overall Ranking
Playtech Ranking
Software
Game Types
Game themes
Release date
RTP
Haunted House Slot Game Review
There are plenty of vampire-themed online slot machines on the market, but Haunted House by Playtech has a special, disturbing charm to it. With cartoonish visuals, a spooky Dracula in his bat form and a dark castle in the background, you'll get the horror your heart desires with this simple and highly entertaining slot game.
It's not often that software developers combine classic games with popular themes; however, Playtech's Haunted House slot is a worthy example of a successful mix of the two. In the case of the Haunted House slot, less is more, and vampires still suck blood.
Haunted Mansions are Fun
Sure, the castle is filled with bats and vampires are lurking from every pitch-black corner, but you'll be coming in prepared. Just by looking at the symbols on the reels you'll know that you'll have various items at your disposal in order to fight the spooky night creatures and get paid good for doing it.
Haunted House is a traditional slot in many ways. For one, the game mechanics are basic – there are three reels and five paying lines. Secondly, the symbols are traditionally vampire-related. There are images of garlic, daggers, coffins, lit candle sticks, daggers and crucifixes.
The vampire leader, Dracula, will horrify you on the side of the reels, while his batsy companions hover above him. You'll fight them off with a little luck and persistence, for a fortunate, profitable outcome.
If state-of-the-art graphics are your priority than maybe you should look for another Playtech slot because Haunted House is cartoonish and no less scary because of it. Spooky sound effects are on point, and the gameplay is keeping it simple. Like we've said, the game benefits from 5 winning lines, but if you want you can play with only one active payline. In terms of the theoretical return to the player percentage, Haunted House slot impresses with 96.71%.
Here's a Fright for Your Money
Much like the graphics, the game's bonus opportunities are reduced to a basic scheme, one of matching symbols and hoping for high payouts – whatever the paytable delivers. There are no Wild or Scatter symbols, don't expect free spins or random multipliers; side games are also out of the question.
The lack of special features may begin to haunt you, but don't despair. Haunted House offers a lot of well-paying symbols. Even one garlic symbol will grant you a payout, a modest one but still a payout. The more smelly items you collect, the better the chances to enhance your balance. The game's top jackpots are paid out for three garlic symbols, and their size depends on the paying line upon which they appear.
Running out of garlic? Look for crucifixes or daggers, as they work well against vampires too. Even the coffins come in handy for locking them away and you'll get the second best payout for doing so. There isn't much else about Haunted House to be said.
The game is easy, offers great prizes; it's suitable for beginners. It lacks special features we're all used to nowadays, but we see nothing wrong in playing something different for a change.
Play Haunted House at these online casinos