5 Tips to Play Real Money Slots
15 May 2019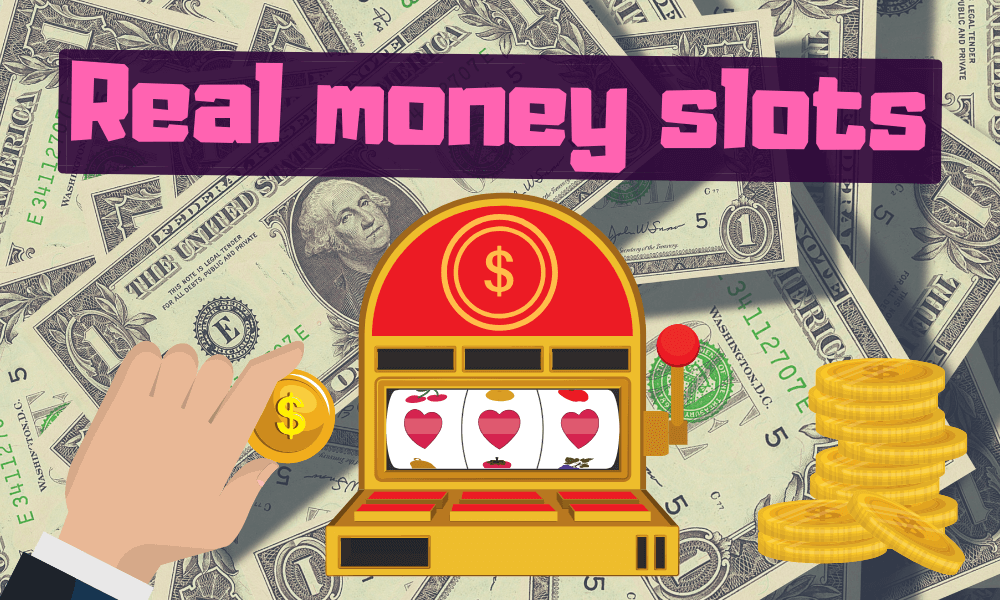 Slots make up the most significant number of games in most casinos and the reasons are clear-cut. They are fun, exciting, and nothing creates a thrill as a good slot game can.
When you are on a roll, and the wins are racking up what could be better? Along with the entertainment, comes their extraordinary ability to pay out more than is put in.
We all know that slots are games of chance and success is mostly down to luck. We can't give you more luck, but we can offer you five great tips for playing real money slots.
1. Choose a good online casino
Which online casino you choose can be the difference between a terrible experience and a great one! Luckily, there are many reviews here at the site that you can use to help narrow down your search to find the perfect one. Several key elements can set them apart. The first is the welcome bonus which you can leverage to return more profit on your wagers.
Next up is the quality of the slots. Top casinos will generally have better quality games that can result in more fun and better payouts. Again, check the site for slot reviews which will help you find the best slots around. If you take the time to research which casino is best for you, then half the battle has already been won.
2. No deposit bonuses are your friend
Following on from the previous point, players are strongly encouraged to take advantage of no deposit casino bonuses. Of course, their absence should not be a deal breaker when it comes to selecting the perfect casino, but they are a big plus when they are on offer.
No deposit bonus rewards usually come in the form of free spins or bonus funds which casinos hand out in exchange for entering personal details. Think of them as playing a slot for free… Except you can win real money! That's a pretty good deal in anyone's book.
Pay attention to the wagering requirements attached to the bonus though. If they are too high, you can end up throwing away good money.
3. Don't forget the pay table
Virtually, every game includes a pay table that contains a wealth of useful information. It will lay out the rules of the game as well as list the value and function of each symbol. If your goal is to maximise your returns over anything else, then you can use this information to your advantage.
For example, a game may have a top theoretical prize of 10,000x the stake but have a cap on winnings. This cap could lower the actual top prize and make it pointless to use with maximum betting levels. In this case, you might want to continue the search for a higher paying game.
Most gamers aren't betting at the highest level anyway so it probably won't be a problem, but it always pays to check.
4. Match volatility with your gaming style
If you are playing a slot for fun as much as for-profit then low volatility slots may be a better match. This category of slots will pay out more frequently than a high volatility slot, though usually in smaller amounts. This setting makes your typical slot session a smooth ride of consistent wins and thrills.
If your goal is strictly for big money, then higher volatility slots could be a better fit. These slots are programmed to pay out less frequently, but when they go off they go off large! If this sounds like you then one strategy to employ with them is to use relatively lower stakes. This is because the game can steadily chew through them without much result. But, the consistent spinning of reels can eventually work their way to the big win.
5. Manage expectations
Setting the correct expectations will make you the best slot player around. You might win £1 million pounds on a particularly generous slot, or, you might not. Don't let it bother you or motivate you too much. Try to keep seeing slots as a fun and exciting way to spend time, with the bonus that maybe, just maybe, they could change your life. In a way, slots are like a metaphor for life itself, condensed into an intense spin of the reels.
Like life, sometimes things go our way, sometimes they don't. They are random. A hot slot won't payout forever, and a cold stretch can change at any time. Don't let the dry spells get to you and make sure to enjoy the wins when they come!