Are you a fantasy game rock star? Get ready for NetEnt's Asgardian Stones
1 March 2018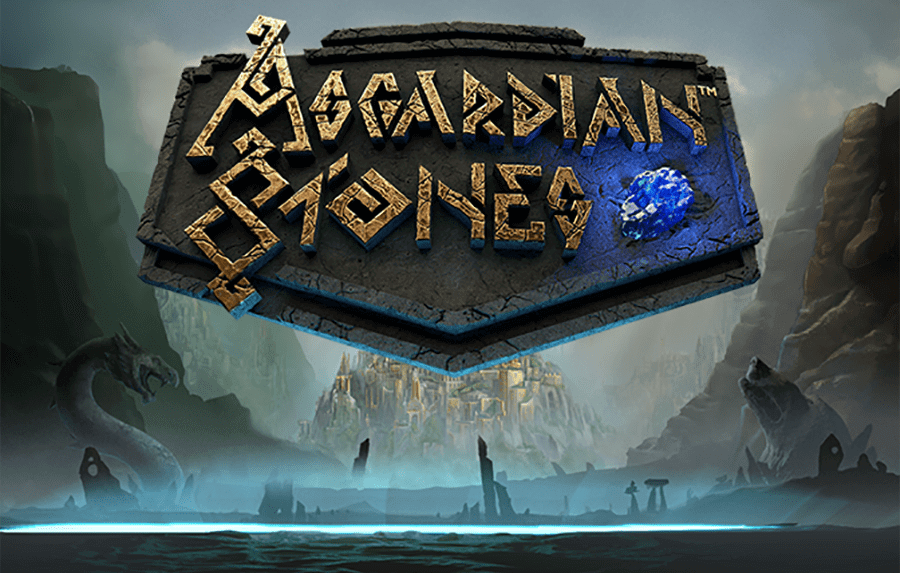 A new NetEnt game is a great news for video slots players, and the addition of pioneering game-play features in the company's latest Asgardian Stones™ make this fantasy 5-reeler something of a dream come true.
NetEnt's Swedish roots are celebrated in this fantastically illustrated, animated and soundtracked game. Asgard in Norse mythology is the world of the gods, where Odin rules in Valhalla, the hall of fallen warriors.
This game has been rumbling for a while following a January release announcement.
The mechanics
The mechanics are fairly straightforward. The 5 reels are displayed in a 3-row screen, there are 20 lines to bet on. This format is followed on all devices and you can play Asgardian Stones on desktops, mobile and tablets.
Reels is something of a misnaming, as the style here is very Viking. The symbols – true runes – come thundering down on stone blocks, as players look for the winning combinations that will win them a place among the immortals.
The innovations come in the "crush" features. When these kick in giant stones crash down with the avalanche of symbols, turning the rows below them to dust. This is great news for players, as these monster symbols mean monster bonuses, including win multipliers that go up to 4X. The free spin wheel arrives in the same earth-shattering way triggering an excellent bonus game.
The music keeps to the theme of dark mythology perfectly with an ominous mix of synth washes and orchestral music. The realistic thud of giant stones contributes to an extremely dramatic player experience.
A Sure Winner
NetEnt is certainly sure that they are on to a winner with Asgardian Stones. Henrik Fagerlund, the company's Chief Product officer has talked excitedly about the industry first crush feature.
He said: "Our team has worked tirelessly during the process of designing and creating Asgardian Stones™ and really look forward to seeing the game finally out with players all over the world."
NetEnts has also launched Gonzo's Quest VR, which claims be the first virtual reality slot. It takes the company's most popular character off into an immersive world of 3D graphics.
Players can enjoy Gonzo's Quest VR from summer 2018, but Asgardian Stones will be with us much more quickly.
You can start your own Nordic quest with the trailer, available on YouTube, but also keep an eye out for free-play features at your favourite casinos.
This game is getting picked up by a huge number of online slots providers, and all slots players know that the time just after launch is a great time to pick-up free offers relating to a new game.
There looks to be good value as well as entertainment value in this game with its 96.31% theoretical return to play and mid-level variance. The 0.20 coins minimum bet will be tempting to newcomers and more cautious players, while the 200,000 coins potential top pay-out is surely worth risking a trip to the netherworlds for.