Free No Deposit Casino Bonuses: Claim or Skip?
13 June 2019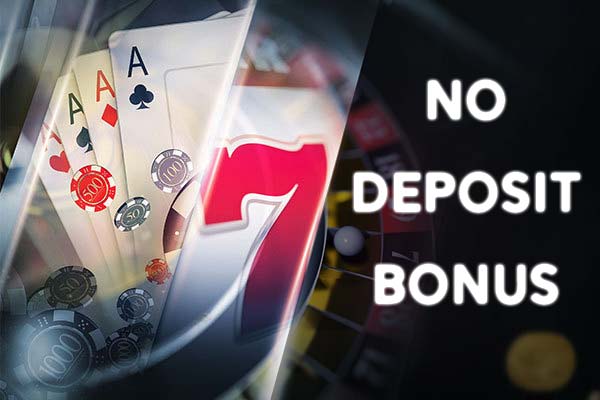 Say what you will about capitalism. It breeds competition and this benefits consumer. Nowhere is this more apparent than in the online casino industry. Hundreds of casinos are locked in an arms race to bring new customers through their doors.
This has led to ever greater offers as casinos attempt to draw in new punters. One of the most effective tools is the No Deposit Casino Bonus. Not all casinos dangle this tempting lure but more and more are doing so.
Even the name sounds exciting – No Deposit. Who could say no to that right? Free things are always good and need to be snapped up whenever possible. Or do they? Are these offers too good to be true, or are they the real deal? We will take a look at these questions and arm you with a conclusion.
What is a No Deposit Bonus?
Nearly every online casino has a Welcome Bonus or a Signup Bonus in some form or another. This is a way of promoting their service, and rewarding new customers for registering at the site. These bonuses require the player to make a deposit before they are unlocked. No Deposit Bonuses, on the other hand, are rewards for players simply registering their details with the casino.
Often new users will need to verify their identity as well as part of standard anti-fraud measures. But, no monetary deposit is required to unlock their benefits. New customers get a chance to thoroughly test drive a new casino without having to spend a single penny for the privilege.
What can you get?
The two most common rewards on offer with a No Deposit bonus are free spins and bonus cash. Offers vary widely though, so it pays to shop around to see what is available. Keep in mind that a fantastic No Deposit Bonus does not necessarily mean that the casino is a good one. Some of the biggest and most popular online casinos do not even offer No Deposit Bonuses.
Free spins are brilliant because you can see what slots are available at a casino and try new ones. Bonus cash is great because it can be used across the range of products from slots, to blackjack, to roulette. This gives new users a chance to sample a larger portion of the casino and judge whether it is suitable or not.
What's the catch?
A No Deposit Bonus from a legitimate casino won't have a catch to trip a user up. But, like all promotions, it will have terms and conditions attached. There are no standard conditions, so make sure to pour through the small print with a fine-toothed comb to make sure nothing is missed. If there is anything in the T&Cs that are confusing, then contact customer support who will be happy to go over any concerns. The majority of casinos genuinely want people to take part in their offers and get the most out of them. Positive experiences lead to positive reviews and more business for them. It is a win-win for all.
Leaving variety aside, there are three conditions that pop up often. THese are wagering requirements, game restrictions, and withdrawal limits.
Wagering requirements
A wagering requirement is an amount you will need to play through before a bonus balance can be transferred over to a cash balance. Let's say a user receives a £10 bonus with wagering requirements of 20x. This means they will need to wager £200 before the bonus cash becomes available.
Some wagering requirements are higher than others, so work out if an offer is feasible or not. If it works with your bankroll and playing style, then it makes sense to take advantage of it. If it is too high, not to worry, head over to the next No Deposit offer.
Keep in mind that you are under no obligation to complete the wagering requirements. If a player loses interest halfway through the offer it is not a problem. The bonus cash will simply disappear from the account after a certain period of time.
Game restrictions
This is pretty straight forward. A casino may dish out free spins which can only be used on specific slots. The terms will clearly state what these slots are so you will never get lost. It can be a let-down if your favourite games aren't on the list, but hey, they are free spins so best not waste them!
Withdrawal limits
Casino jackpots can be mega, that's a key part of their allure. Some casinos will limit the amount that can be withdrawn on winnings from free spins or bonus cash. For example, if a player wins £350 using free credit or spins, but the withdrawal limit is £100, then £100 is the most they can get. The rest will be voided and removed from the account. Still, though, that is a free £100!
Specific casinos might have some or none of these terms. Or, they may have something else entirely. That's why it is always in your best interest to have a thorough read through so as not to miss any details.
So should you claim or skip?
Every player is unique, so different offers will suit different players. At the end of the day though, No Deposit Bonuses come with no outlay of cash and no obligation to use. They are a fantastic way of sampling a new online casino as you can test the games, customer service, and general mode of operation. If the casino turns out to be not for you, then no hard feelings. On the other hand, you might find the new perfect one for you.
At the end of the day, No Deposit Bonuses are a nice sweetener and make a brilliant first impression. They show that the casino is willing to go the extra mile for a new customer. Not only that, but some casinos are starting to offer these bonuses with no wagering requirements or withdrawal limits. And where one leads, others usually follow to keep up with the competition. This is fantastic news, and we could be on the cusp of the golden age of No Deposit Bonuses.