The Future of Online Gambling in 2018: What to Expect?
26 December 2017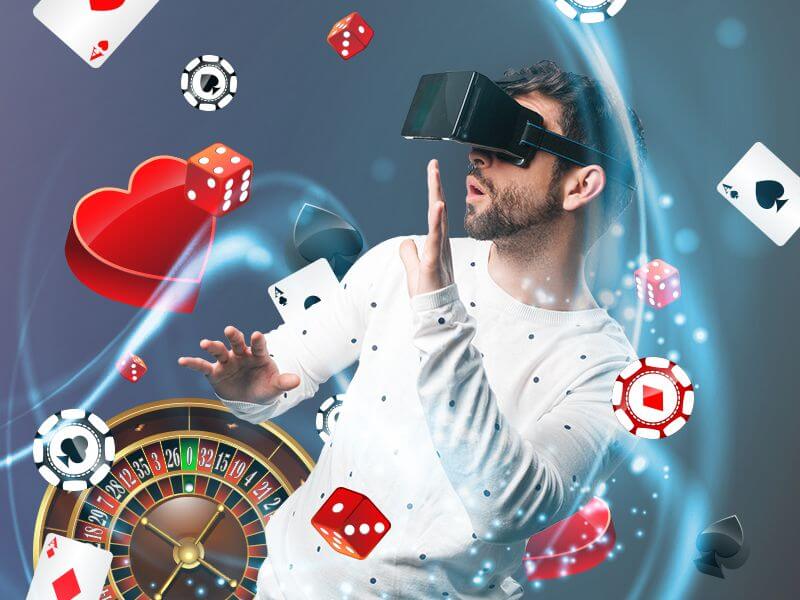 A couple of decades ago, online gambling was introduced as an alternative to land-based casinos and gaming venues. Soon, the online betting industry started growing and it has now become a lot more than anyone could have predicted. There are hundreds of casino sites on the web, offering legal gambling services to millions of players around the world, who enjoy the thrill of the gamble from the comfort of their homes.
The range of games is getting bigger and bigger by the day and every day – first, there were 3-reel slots and now we have sophisticated video slots with bonus rounds. In the beginning, there were some virtual card games and roulette, now we can indulge in live streamed, live dealer-hosted table games and watch it all happen in real time while still sitting at home. Which makes us ask the question: what can we expect from online gambling in the future? How far can we go?
Mobile Gambling
Placing bets on your mobile phone is no futuristic mumbo-jumbo, not anymore. It's happening right now and it is enabled by the smartphone technology and the operating systems installed in your everyday tablets and handsets.  However, as the mobile technology is developing still, who knows what additions may be introduced in the foreseeable future; we can only assume that the online gambling market will follow those trends since it has been determined that there are more mobile casino users than desktop players.
The Use of New Technologies
Everybody is anxious to see how gambling providers will make use of the latest breakthroughs in gaming technology. One of the biggest platforms that might be of great use to gambling software developers is virtual reality. If gambling software providers focus more on three-dimensional environments (and it is practically certain that they will sometime in the near future), the results will be breathtaking.
Slot players will be able to see the reels come to life and the characters as well; virtual reality would put them right in the centre of the game. As soon as issues related to virtual reality hardware are resolved, we are certain this technological solution will find its purpose among online gamblers.
At the moment, VR headsets are a bit plus-size and are still expensive for an average bettor. In the following years, we expect things to change for the better in these aspects.
Fresh Themes and New Features
When a developer sets out to create a slot machine, a proper theme needs to be picked. Although some slots themes are reused a fair number of times, software companies are constantly in the search for new themes and new environments to adapt to a slot machine.
We can also expect for social events, famous personalities and trends to become part of the creative process when it comes to making a modern, video slot. It's what draws the majority of the audience.
When the theme is picked out and settled, the developers will start working on the features, and we've already had the chance to witness several innovative slot features in some recent releases. Chances are there will be more because it's about time for new slots to break apart from the mould their predecessors have been put into for years. Developers will experiment with bonuses and special features, as they should, to create something different and original.