Slots Providers Best for 3D Slots
5 March 2019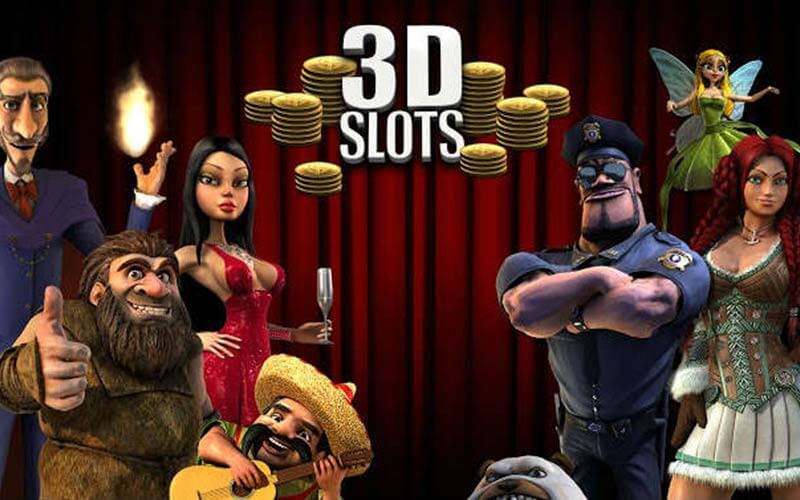 3D slots are undoubtedly the most impressive and popular games you'll find at any given casino, and it's not very hard to understand why players love them so much. They usually come with elaborate 3D intros of cinematic quality, and 3D slots just look and feel more alive than the 3D counterparts.
This is natural since we humans perceive things in three dimensions. Adding the dimension of depth to the games just makes the whole experience that much more satisfactory. This technology also gave rise to 3D animated characters keeping you company on the side of the reels, and, of course, the 3D animated symbols that just looks amazing.
Top 4 slot providers of 3D slots
In this article we shall introduce you to some of the best 3D slot providers in the industry, and who knows, maybe you'll discover exciting new game providers that have slipped under your radar before. Some providers will be well known to you, as we cannot make a top list without it, but we hope you find inspiration to try new games as you read this article.
#1 NetEnt
It cannot be denied that NetEnt is the king of kings when it comes to 3D slots online. They also happen to be the most well-known and recognized game developer out there. Net Entertainment has been in the game since 1996, and this means they have evolved together with the industry since the very beginning.
Their most famous and popular 3D slot by far is Gonzo's Quest. This game was released as early as 2013, and it still looks amazing today. It set a new standard for what an online slot can be, and very soon it's bound to set a new standard once again with the release of the Virtual Reality version. This will take 3D slots to a whole new level, and NetEnt looks to be the first slot provider to release a fully fledged VR slot.
#2 Betsoft
As a solid number two on our list, we have Betsoft. This company has been around since 1999, and they are well-known for their many elaborate and great looking 3D slots. And when we say elaborate we mean it. Betsoft 3D slots come with eye-popping cinematic intros, and many times bonus features are also introduced by stunning 3D animations.
If you want to experience the full potential of 3D slots online, you cannot get around Betsoft 3D Games. We recommend you check out Dr. Jekyll & Mr. Hyde, where you get to chase down the streets of London as a rabid Mr. Hyde in a full 3D bonus feature. Other ones to check out is Lost and The Angler. Both games contain everything Betsoft stands for, including fun and alive 3D characters, 3D symbols and a stunning intro.
#3 Thunderkick
Thunderkick's rise to iGaming stardom started out in Stockholm in 2012, when a gang of NetEnt defectors started their own slot provider company. They soon made a name for themselves, and are known for producing slots that are highly innovative, original and unique. Their unpredictability is their great strength, and every game they release feels fresh and new like you've never seen the likes before.
Among their most famous and popular 3D slots you'll find the ever-charming Esqueleto Explosivo. The symbols are singing Mexican skulls painted up to celebrate the Day of the Dead, and winning symbols explode to make room for even more symbols to fall from above. Another honourable mention is Turning Totems where the totem heads spin sideways, and also Birds on a Wire where the symbols are 3D birds landing on high voltage wires only to get zapped by winning lines.
#4 Microgaming
While Microgaming has not been known for too many 3D slot releases of high quality lately, we still feel they deserve a spot here. They developed the very first casino software in the world, all the way back in 1994, and they also developed the very first mobile casino software. More than a hundred casinos are using their software today, and they have many timeless slots under their belts.
The by far most well-known and popular 3D slot from Microgaming is Jungle Jim El Dorado. Granted, this is an obvious copycat of NetEnt's Gonzo's Quest, it still has its own uniqueness and charm. Jungle Jim looks more like Indiana Jones than Gonzo, and you'll find his 3D animated character to the left of the reels reacting to your gameplay. It's a game well worth checking out if you like high-quality 3D slots.