The Top 3 Mistakes ALL Gamblers Do
13 October 2017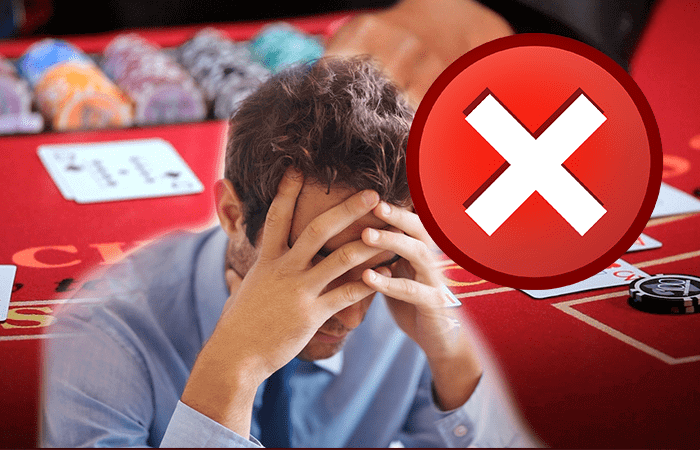 Hey, none of us is perfect and we all make mistakes. However, there are some mistakes that are so common it feels like every person that acquires an interest in gambling makes them without exception. Some are less harmful than others, and some can really take away the fun part out of placing wagers. You may think that the three mistakes we'll be presenting here are made mostly by rookies and amateurs, but you'll be surprised to find out that even the most passionate of gamblers make them inexplicably. Here are the top 3 mistakes all gamblers do, sooner or later.
Mistake #1: Getting caught in the Chase for Winning Back What's Lost
People need to seriously adjust their wagering philosophy and stick to it. Don't let winning or losing streaks determine the height of your bet or the time to stop. The worst thing you can do is get emotional and let the adrenaline cloud your judgment. Getting into gambling can be risky and one needs to be prepared to experience both wins and losses. Losers get lucky all the time and successful bettors have their bad days. There's just no rule that describes how a certain casino game will award players because that is the whole point of gambling – not knowing when the luck will enter the scene. Everything is random and unpredictable. And that is why you should never try and compensate for your losses with even higher and riskier bets. Chances to get your money back that way are not great, but the chances of getting even more irritated are solid. In these cases, it's best to take a breather and come back fresh.
Mistake #2: Not Creating a Bankroll Management Plan
Wagering real money on intuition is not that bad, but it depends on the experience. Even then you'll be risking a lot more than you could probably afford. There needs to be some kind of a plan regarding money management when you engage in placing bets. Somehow, this is one of the most commonly-ignored facts of gambling. Without solid management of funds, it highly likely to leave a trail of lost cash behind you after a casino session without even knowing how it happened. Before you place your first real money wager, you should decide on the amount of money you're able to wager per day, as well as the size of your individual bets. Another thing players rarely determine beforehand is the worth of accumulative losses after which they'll stop betting and come back another time.
Mistake #3: Not Reading Terms and Conditions of Bonuses
Online casino bonuses and promotions are attractive, flashy and tempting, and that's exactly how they are supposed to look. Unfortunately, they are not always as awesome and rewarding as they seem. Bonuses have rollover requirements and all kinds of restrictions. For example, some are valid on a limited number of eligible games, and that's something you won't always see on the homepage of the hosting casino. Players tend to make a mistake of not getting into details and not reading the terms and conditions related to a specific bonus offer. The result of that is losing more cash than intended or not being able to unlock the bonus funds. The percentage of the bonus match, wagering requirements and qualifying games are the three key details bettors usually pass over. If you want to make use of a bonus, try not to make this particular mistake.