GAME DETAILS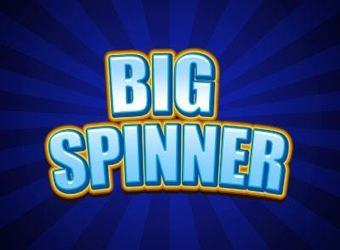 Rating

Overall Ranking
Betdigital Ranking
Software
Game Types
Game themes
Release date
Big Spinner Slot Game Review
There's retro and then there's retro. And Big Spinner slot is very retro. In fact, it does a lot further than most games alongside it under the "classic slot" tab. Rather than just reproduce those famous old slot symbols, this game, from BetDigital, puts a whole fruit machine on the screens, in a format that makes perfect sense for upright, portrait screens.
The gameplay is also about as sophisticated as you might have found back in an actual '80s slot machine. Is this familiar face worth taking another look at?
Facts and Figures
The stand-out figure is 97%. This is a very generous RTP, but it is only on one part of the game. The 1 – 4 pay-line game is rated as 92%, add a fifth pay-line and you get 96.5% and hit the bonus Supermeter game and you get that headline 97%. The Big Spinner slot game is rated as a medium variance.
The set-up is three-by-three, in classic fruit machine mode, with just five pay-lines. The top prize is 10,000 coins (check all these figures at the site you're using) and you can bet from 0.02 coins to 50.
The Big Spinner slot machine uses JavaScript and HTML5 to deliver on all platforms, on which it has been available since April 2018.
The Game & Bonuses
The obvious thing here is that this is a representation of an actual "cabinet" fruit machine. This gold-rimmed machine stands in front of a backdrop of other classic machines. It works well and will do on a small screen, but the fact that you're a step removed from the reels might lead to you feeling a bit detached and the symbols are small.
The game's controls are set up in a standard format that any slot player will understand. Big Spinner slot has a gamble on every win in the main game, with a doubling of prizes on a correct 50/50 guess. Decline the choice and you return to the main game.
The main bonus game is a Supermeter. This is played when you have 5 pay-lines selected when you can transfer winnings up to the actual Big Spinner, a giant wheel of big multipliers from 60 to 10,000. You can also trigger it as a bonus game with two wheels on the main reels.
Three wheels on the reels cut out the middleman and take you straight to the top prize! Good news all around.
The Rewards
Symbols pay for sets of three:
cherries are worth 20-times stake;
oranges 40x;
lemons 60x;
melons 80x;
bars 100x;
and the Big Spinner slot pays between 60 and 10,000 times stake.
Big Spinner Slot: the Verdict
Big Spinner slot is an original and interesting time on "ye olde skool" fruit machine. If you like cut-down visuals and relatively simple gameplay you'll love it. If you're old enough to actually remember the classic machines on which it is based you'll have a Proustian rush of memory when you see the opening screen and hear the music – which we had to turn off!
An interesting game, with enough variety in betting choice to make up for relatively simple gameplay, we recommend you give Big Spinner slot a big spin at your favourite casino site now!
Play Big Spinner Slot for Real Money