Doctor Electro Slot Free Play Demo
Please switch your device to landscape mode to play this game.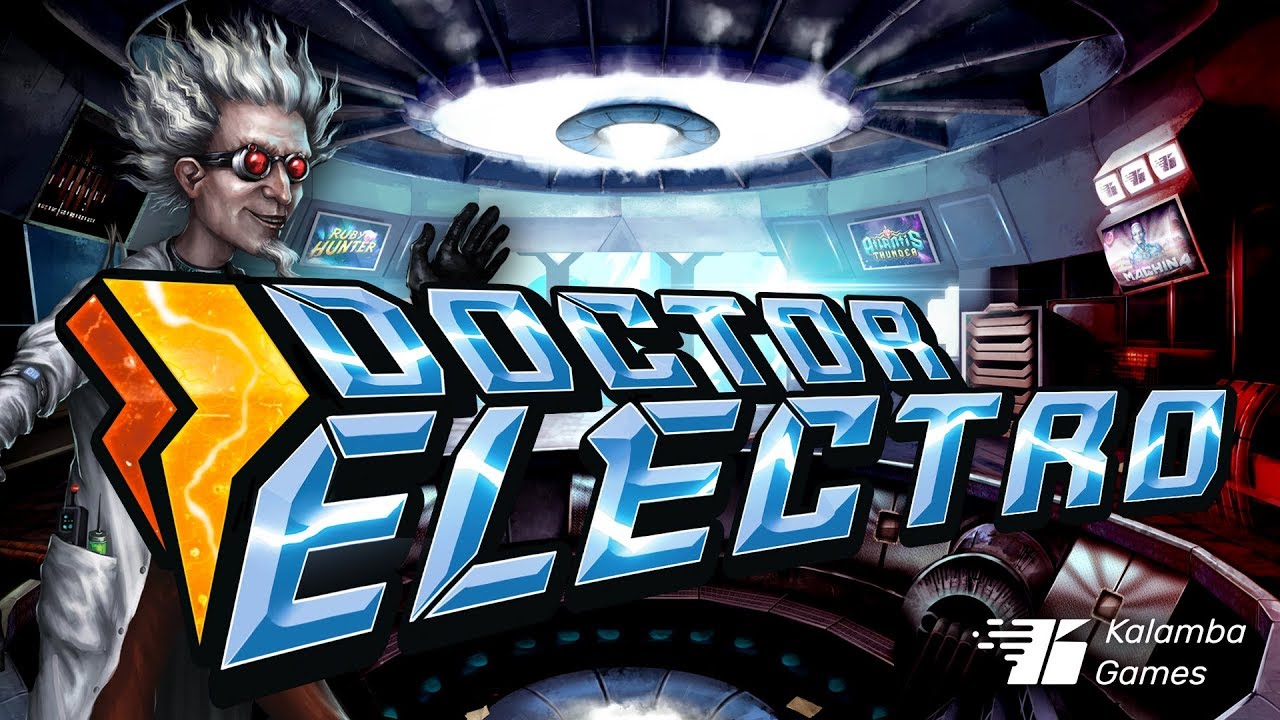 PLAY NOW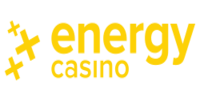 GAME DETAILS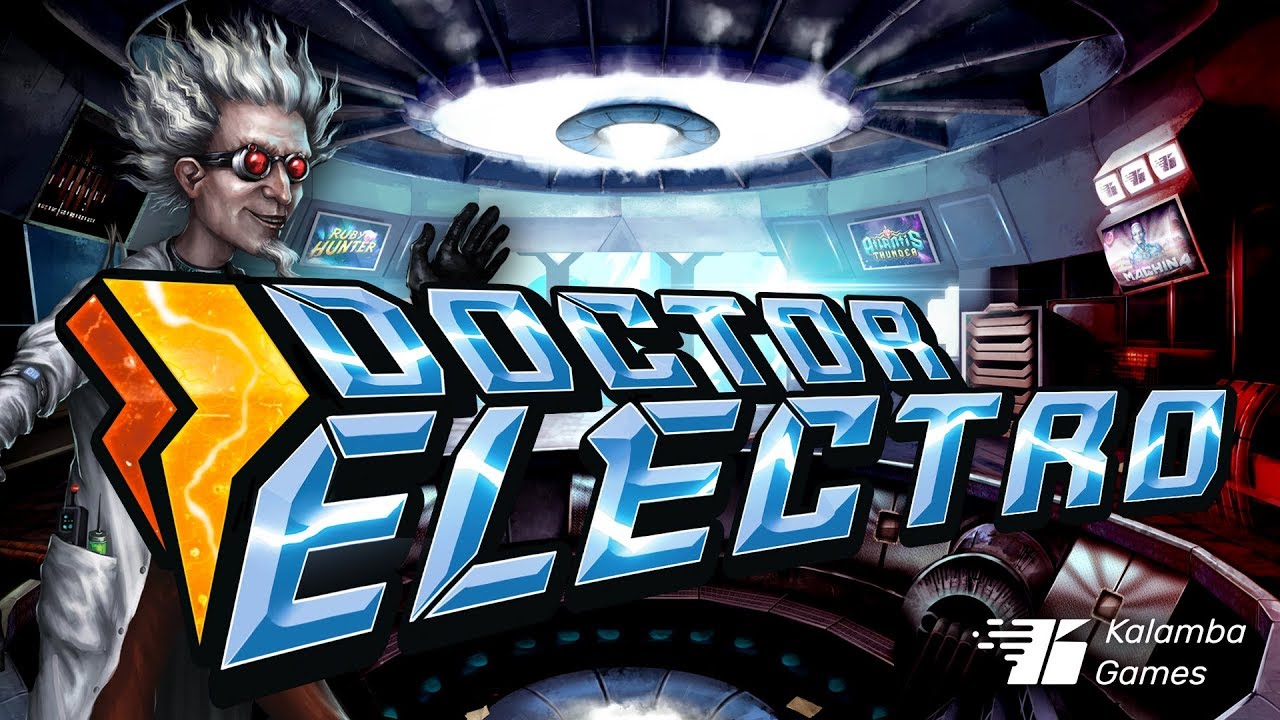 Rating

Overall Ranking
Kalamba Games Ranking
Relax Gaming Ranking
Software
Game Types
Game themes
Release date
RTP
Doctor Electro Slot Game Review
Well, this is an unexpectedly strange one. It combines elements of science with madness in the form of Doctor Electro, who is the central figure in this unusual production. The game takes place in Doctor Electro's lab, where it seems he is performing dark experiments. It isn't clear exactly what he is up to, but it seems to involve copious amounts of electricity.
Doctor Electro is joined on his quest to gain control over the elements of nature with several assistants. These guys make up the high pay symbols, as they help the Doc solve the mysteries of the universe, and hopefully, pay out some coins along the way.
The Doc hovers ominously beside the reels with his hand poised near the Hyper Spins lever. And boy doesn't he look the part. With his tousled hair blown back, glowing red safety specs, and a devious looking goatee – is he actually a friend or a foe? It's time to be brave and hit the spin button to see where these madcap shenanigans will lead intrepid players.
Enter the lab at your own peril
Doctor Electro's set up involves 5 reels with rows that can expand. This drastically alters the RTP rate and the number of winning ways.
The game starts with 4 rows and a corresponding RTP rating of 96.23% and 1024 ways to win. This can expand to a maximum of 7 rows, which can increase the RTP to 97.55% and the winning ways to a ridiculous 16,807. No wonder the Doc's hair has gone white with all that to keep an eye on.
This Doctor Electro slot game is available for real money and free play with coin values from 0.30 up to an impressive 36 coins a spin. We'd recommend the free play option first as the game will suit some more than others. It's not just the eccentric theme that could be off-putting but the way that it pays could give pause.
It's odd because the RTP is above average, and though the 10/10 volatility and the 31% hit frequency aren't bad, it just didn't feel all that generous. Perhaps we caught it on an off day. No matter. There is a decent top prize of 2000x the stake, so the potential is certainly there. Position those safety goggles right and get ready to hit the switch. What could possibly go wrong with all that high voltage?
Zany symbols in the lab
There are 10 main game symbols, 5 low pay and 10 high pay. We say high pay, but values are not the highest we have seen recently.
The bottom end of the scale are futuristic looking 9, 10, J, Q, K, and A symbols. Three or more are needed to form a winning combination, and all have the same values – 0.33x, 1x, and 1.33x the stake.
The high pay symbols need only 2 or more of the same kind to form a winner. These are made up of a purple brain guy and a monkey (0.33x, 0.5x, 1x, 2x), and a hunchbacked helper and a glowing cube guy (0.33x, 0.66x, 1.67x, 2.5x). The most valuable is Doctor Electro, doing something dangerous with wires which will get you a pretty miserly 0.33x, 0.66x, 1.33x, and 3.33x the stake.
The symbols are nicely animated, but as we said before, these are not huge values. On their own, they aren't going to cause much excitement. Fortunately, several extra features are just the flip of a switch away to juice up the winnings to a more electrifying level.
Pull the lever doctor…
Doctor Electro possesses a fair few extras in his lab coat pocket that up the excitement at certain times during the game.
Wilds pop up to stand in for any of the symbols except the Bonus Symbols and the Expansion Symbol, so that's handy.
Bonus symbols
The golden globes that open up and turn blue are Scatters. Three of these symbols will win you 2x the bet as well as trigger 8 free spins.
Hyper Spins
Expansion symbols look like souped-up batteries that shimmer with electricity. Land three of these and you are awarded 5 HyperSpins for your troubles. HyperSpins are free spins, but during this round, Expansion Symbols that land can shoot the covered tiles to reveal more symbols. In this way, the reels can expand from 4 rows to 7. When a tile is uncovered 1 free spin is also added to the total.
Bonus Jackpots
The game comes with two different jackpots. The Gold Jackpot starts at 100x the bet level, while the Platinum Jackpot is worth a considerable 1000x the stake. To get your hands on one of these, you will need to land a combination of 12 Wilds and Doctor Electros for the Gold or 14 for Platinum.
Hyper Bonus
If you are feeling flushed and can't be bothered waiting for Free Spins to land by chance, why not buy them? It comes with a price tag, of course:
8 Free Spins – 42x the stake.
15 Free Spins – 101x the stake.
20 Free Spins – 154.5x the stake.
25 Free Spins – 214x the stake.
What makes Doctor Electro slot so special?
Kalamba Games has come up with an intriguing character in Doctor Electro slot. If the slot does well, it is easy to visualise him in an even zanier sequel. All of the symbol characters have interesting personalities and it would have been nice if Kalamba Games had developed them even further. Perhaps a strong back story could have created a stronger connection to the game.
The game itself is a good one, the electric theme made good use of throughout. The way that tiles can be destroyed to open up the reels further is an intriguing concept and one that warrants further investigation. It boosts wins and free spins and makes a welcome addition to the bonus round.
Doctor Electro slot has a respectable top prize but its main game wins are rather small. That does let the slot down slightly, but we can see plenty of potential here for a pimped up sequel for sure.
Play Doctor Electro Slot for Real Money