Mega Dragons Slot Free Play Demo
Please switch your device to landscape mode to play this game.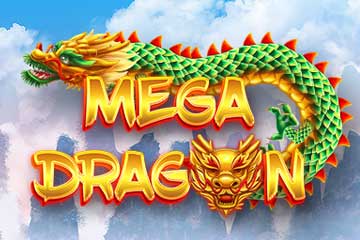 PLAY NOW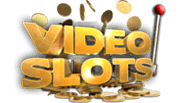 GAME DETAILS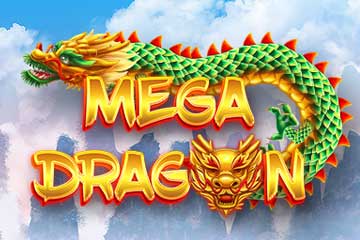 Rating

Overall Ranking
Red Tiger Gaming Ranking
Software
Game Types
Game themes
Release date
RTP
Mega Dragons Slot Overview
We were just talking the other day about the unusual shortage of Asian themed 8 reel slots. Then, in dropped Mega Dragons slot into our lives. Maybe we should start talking about winning the big one next… Who knows, it might happen?
For now, let's content ourselves with Red Tiger Gaming's latest foray to the Far East. Boy, they do like an Asian themed slot do Red Tiger Gaming. Not that we are complaining. A well-crafted game with an exotic theme always goes down well. Now we have a contender for the next big 8 reel slot, have they come up with the goods?
Well, the results were mixed. Mega Dragons slot does what it does well, but it just needed one extra feature to really push it into the stratosphere. It powers along well and the game mechanics work nicely with the features it does possess. But, it doesn't quite have that right hook in reserve to land the killer blow. It is a shame because it has huge potential. However, we have heard of Mega Dragons being linked to progressive jackpots which might be just the ticket to make it a classic.
For now, let's saddle up our dragon for a mystical trip through Asian culture and its allure of fiery wealth.
Numbers
Red Tiger Gaming has eschewed your typical 3 or 5 reels in favour of an 8 reel x 7 row set up. That means that there no pay lines as such. Winners form when five or more of the same symbols touch horizontally or vertically. The winning combination then falls off the screen and more symbols land to make up the gap. This cascading win system seems to be popping up more and more lately, and when it works, it's brilliant. It means that multiple winners flow into each other from one spin, triggering wins as well as bonus features. It is a perfect fit for a game with this unusual reel setup.
Mega Dragons slot has been given a Hit Rate and Volatility of five out of five by its makers. Combos are made up of 5 to 25 symbols. Due to a large number of reels and rows, winning combinations land regularly but are often of lower value. It can take a while for the game to really cut loose and show what it is capable of, but, it is well worth the wait.
Bet levels are set from 0.20 coins up to a relatively subdued maximum value of 20 coins. Combine this with a top prize of up to 3,888x the stake and solid wins can certainly be had from Mega Dragons. Though as we mentioned before, linking this beast to a progressive jackpot is an even more attractive proposal.
Far East Symbols, Far Out Gameplay
Mega Dragons slot has a familiar look with a pagoda in the mountains setting. The soundtrack bubbles away pleasantly in the background like one of the misty clouds in the distance. It's relaxing and sets a soothing gaming mood.
Low pay symbols 10, J, Q, K, and A are painted in a calligraphically Asian style. Value-wise they are pretty non-existent with five of a kind starting at 0.1x the stake up to 25 of a kind for 150x the stake. That sounds like a lot, but landing that many in one go is rare.
We need to turn to the four high pay symbols for better value. Though having said that five of a kind starts at an insipid 0.5x the stake. However, land 25 of a kind and we are getting somewhere, with a top value of 888x the stake. The great thing is that the wilds are plentiful and help make winners and cascade them together.
The golden dragon is the wild symbol which can stand in for any of the paying symbols. When wilds land as part of a winning combo, they don't disappear as the other symbols do. Instead, they stay on the board and make up more winners. Not only that but when two or more wilds end up side by side they trigger one of three bonus dragons to swoop around the reels and power up the wins.
Green Dragon
This dragon can change random low pay symbols into one of the high pay symbols.
Red Dragon
This chap chooses one of the high paying symbols and turns it into a mega 3×3 tile.
Golden Dragon
The Golden Dragon flies around changing random symbols into more wilds.
It is possible to have several groups of wilds going off all over the grid. When this happens, it triggers winners while also triggering multiple dragons to fly in one after the other. This is definitely the highlight of the game and is the source of the biggest adrenaline rush by far.
What makes Mega Dragons Slot so Special?
It is different, there is no denying that. Bravo to Red Tiger Gaming for picking up the gauntlet and attempting to grapple with a difficult game format. There aren't that many 8 reel slots out there, so there is a lot of potential for innovation.
For the most part, Mega Dragons slot works extremely well. The theme is perfectly suited to the 8 reel format and the Candy Crush-style gameplay. Where it dips slightly is in its lack of a cherry on top. There is no scatter for one, and it feels like it lacks a bonus game that could have knocked it out of the ballpark. Or, some mega feature that could pop it up a gear and take the game to the next level. That's something to think about for next time perhaps.
Not that we are complaining. Nor will fans of Asian themed games, or gamers looking for something unusual to try be disappointed. When Mega Dragons slot gets on a good roll with multiple wilds, multiple wins, and multiple dragons you feel like yes, finally the beast has woken. It's exciting, and it is amazing how much action can be kicked off by just one spin. It can also be financially rewarding, which is always welcome. It's like a string of Chinese firecrackers going off you want that rush all over again.
Play Mega Dragons Slot for Real Money