Raven's Eye Slot Free Play Demo
Please switch your device to landscape mode to play this game.
PLAY NOW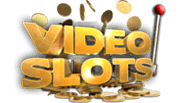 GAME DETAILS
Rating

Overall Ranking
Thunderkick Ranking
Software
Game Types
Game themes
Game release
RTP
Devices
Raven's Eye Slot Overview
Swedish developers Thunderkick aren't afraid of trying something new. There are a lot of fantasy-themed slots available to fans of the genre, but Raven's Eye slot possesses several elements that make it unique. For a literal bird's eye view, load up the game to see what we mean.
The danger of creating a slot like Raven's Eye is that the target audience can be quite specific. It is not like making a fruit slot with a ready-made market. As such, Raven's Eye may not suit every gambler, but those looking for something a little different it is a good choice.
Ravens are interesting creatures. They pop up in the beliefs and stories of cultures from all around the world. They symbolise anything from war to fertility and everything in between. For some people, they are often seen as spirit animals which act as a bridge between the living world and the spirit realm. Players get to experience this spooky ability in Raven's Eye slot game, which we will explore later on in the review…
Along with ravens, we get druids, mystery, and a touch of magic to liven the mood. These symbols of the arcane possess supernatural abilities that have the potential to turn bets into profit!
Raven's Eye outline
The esoteric gameplay takes place deep in an overgrown forest, with reels set against a mysterious stone structure. There are 5 reels in total, with 30 paylines snaking their way along 4 rows. Animations bring the background to life, and the atmosphere is deepened by forest sounds, and a subtle, otherworldly soundtrack. If you like fantasy styled slots, then you will quickly lose yourself in this well-crafted environment.
Before you lose yourself completely, make sure to select the bet level that suits your bankroll and playing style. Bets start at the wallet friendly level of 0.10 coins up to 100 coins to get the most out of the game.
The Raven doesn't mind what sort of device you prefer to use either as the game can be played comfortably on mobiles, laptops, and desktops. Free play is available too for those who would like to dip their toe into the arcane world before committing themselves to its power.
Raven's Eye slot machine is not a game you want to play if you are looking for life-changing money. With an RTP of 96.1% and medium volatility, this is better if you are in the mood for smaller, more frequent wins. To be honest, this set up works well with the theme and it has produced a slot with a relaxed mellow vibe.
Raven's Eye Slot Machine Features
There are 10 pay symbols in the main game, 5 high and 5 low. The low pay symbols are 10, J, Q, K and A, which have been crafted in an ancient runic style. Value wise they don't offer much at between 0.10x and 1.2x the stake.
The first 4 high pay symbols are differently coloured Raven Orbs worth between 0.3x and 4x the stake. The most valuable symbol is the female druid, hooded and ready to work her magic. Financially, she can add more enchantment to the game, and is worth 1x, 2x, and 12.5x the stake. As you can see, symbols on their own are not going to provide much in the way of big time winnings.
A raven's eye view of the world
To get a decent return from Raven's Eye you are going to need a bit of assistance. Fortunately, help is available in the form of a Wild and a Bonus Game with a twist.
'W' is for wizard, and it also stands for the Wild symbol. The Wild is worth 1x, 2x, and 12.5x the stake when it lands in combinations of three or more. It also substitutes for any other pay symbol.
Now we get to the most allusive and desirable symbol in the game – the Raven Mystery Symbol. This powerful symbol lands stacked on the reels, and it can morph into any other symbol, including the Wild which is extremely useful. Even better though, is that if the Raven lands on three or more reels, it launches the Bonus Game and things really start to get strange!
The amount of Free Spins is related to the number of Raven Symbols that land, but the lowest amount you will get is 9. The task for budding druids is to pick up Raven Orbs. Collecting these will fill the respective meter, and when it is filled, that symbol becomes a mystery symbol and 3 more Free Spins are awarded.
The cool thing about the bonus game is that screen changes to Raven's eye view. Everything has a purple tint to it, and the world looks even more magical!
What makes Raven's Eye slot so special
Raven's Eye is not a particularly great slot, nor it is it a potential goldmine of winnings. It is not without its charm though and sits proudly within the niche it has carved itself. The Raven's Eye slot game is perfect if you are a player who appreciates the weird, esoteric aspects of life. If you like exploring darker possibilities and the spookier side of life then it is worth checking Raven's Eye out.
It is also good if you want to chill with a medium volatility slot that uses an unusual theme to carry it along. You might not get the highs of a huge jackpot, but there are still solid wins to be had if you play your cards right.
Thunderkick has done a nice job with the bonus game as well. Collecting Raven Orbs can be unexpectedly intense. When meters fill up, it feels like you've really accomplished something – not to mention reap monetary rewards. It is not as high adrenaline as some games, but its switch to a different perspective is an innovative idea.
You can pretend to be a powerful druid turning into a raven and visiting the spirit world – how often do you get an opportunity like that?
Play Raven's Eye slot for Real Money