The Equalizer Slot Free Play Demo
Please switch your device to landscape mode to play this game.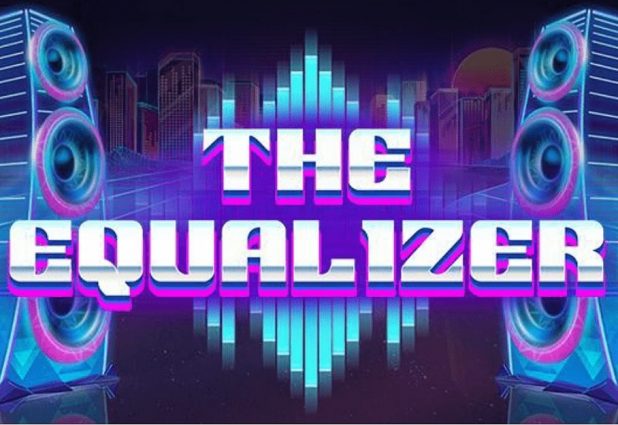 PLAY NOW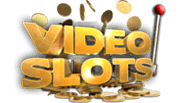 GAME DETAILS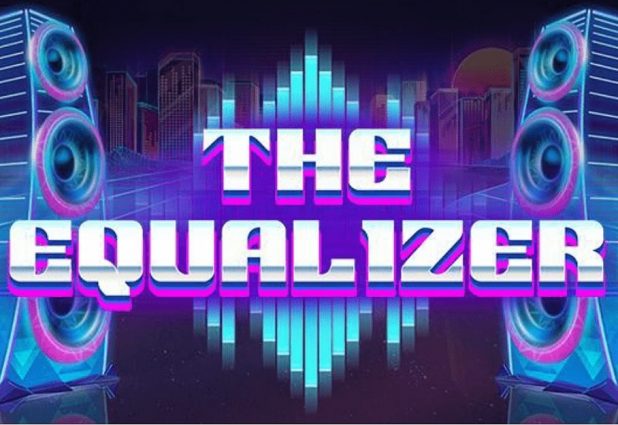 Rating

Overall Ranking
Red Tiger Gaming Ranking
Software
Game Types
Game themes
Release date
RTP
The Equalizer Slot Overview
Causing significant (sound) waves through the gaming community at the moment is The Equalizer slot from Red Tiger Gaming. This high energy online slot has a unique look that manages to look retro and futuristic at the same time.
Think of the original Tron movie released way back in 1982 – younger gamers might need to Google that one. At the time, Tron featured cutting edge graphics that have aged surprisingly well. If you like The Equalizer, it is worthwhile taking a look at this classic Movie for extra inspiration.
Back to The Equalizer and we have a slot which uses music as its primary theme. Massive speakers adorn the reels, pumping out sounds, which occasionally take over the game with extra features.
Speaking of extra features, these come into play a lot, adding Wilds that can expand, along with extra reels and rows. The action can get chaotic at times, with the main games fast pace, and reels that zoom in and out as they expand.
There are plenty of ways to win with The Equalizer slot game, and to cap it all off is an outstanding top prize of over 10,000x the wager! Red Tiger Gaming has done a great job creating a slot with excellent individual parts, but with a whole that outshines them all.
Funky figures
We have already mentioned the most eye-popping figure which is the 10,000x (or more) top prize, but the remaining stats are also impressive. Take the set-up, for example. The game starts off using a 5 reel x 4-row grid which can expand to 7 reels and 6 rows when the extra features kick in.
This does change pay lines from the initial 15 to the max number of 60. It also increases the number of symbols which can come into play which improves earning potential further.
Not everyone is a music buff so those with a lukewarm interest can join in at just 0.10 coins per spin, while hardcore musos can up the stake to 10 coins per spin. A quick calculation will tell you that factoring in a 10,000x prize would equal a 1,000 – 100,000 coin payday. Wahey, crank the sounds up for that party!
The return to player rate is 96.08%, which has combined with volatility that Red Tiger has rated as 5/5. Make no mistake; this is a highly volatile game with a massive top prize. As such, there can be dry spells, but we found the game to be a fairly frequent payer.
Certainly, nothing that would put us off playing the game again. Wilds dropped in quite frequent and extras also popped up from time to time, so nothing to write any complaint letters over.
Sonic symbols
The retro theme permeates the symbols used throughout the slot. Not counting the Wild, there are 9 in play during the main game – four low pay, four mids, and one symbol to rule them all. All have that 'futuristic for the 80s' look about them which we warmed to quickly.
Head to the paytable and at first glance, it is hard to work out the value of each symbol. Seven Lambos are worth 1500 coins? Not exactly. How it works is that the total bet level is divided by 60, which is theoretically the most pay lines that can be involved.
Then this number is multiplied by the figure provided in the paytable. So that 1500 for seven Lambos actually equates to 25x the stake. A little disappointing at first, but more realistic for sure. This gives the low pay suit symbols values between 0.2x and 4x the stake for three to seven of a kind.
Mid-table symbols, the star, bar, dice, and diamond sit pretty on 0.4x – 0.8x for three of a kind. Bring in the extra reels and land 7 of a kind, and you are looking at 8x – 15x the stake. As mentioned before the Lambo, the ultimate 80s luxury ride is worth 1.5x the stake for 3, and 25x for seven.
Nothing says 'I'm flush with cash' like a bright yellow Lamborghini! You'll feel like a footballer when this status symbol drops into play.
Extra features & Free Spins
This is not a video slot with a huge number of extras, but what it does have flows well with the theme and the base game. The Wild is the most common feature, and it is joined by Free Spins and the Expanding Slot.
The Wild pops up at random at any time and stands in for any of the paying symbols. It can also expand randomly to cover several tiles or the whole reel. Five or more Wilds also results in a payout.
Three Free Spins symbols on the grid result in 10 free spins. During this round, Wilds and Expanding Wilds remain while the remaining reels spin. Those speaker towers on the sides can also send out sound waves to move Wilds left or right.
At any time during the game, including the main game and Free Spins, speakers can blow extra rows and reels onto the grid. This greatly increases the set-up, brings more symbols into play, and makes bigger payouts possible.
What makes The Equalizer Slot so special
If you are looking for a completely unselfconscious good time then The Equalizer slot machine is for you. Excessive consumptions and flaunting wealth might be frowned upon now, but back in the 80s, it was mandatory.
The Equalizer slot lets you experience some of this retro fun. Imagine walking down the street, a ghetto blaster on your shoulder, bopping away and enjoying yourself. That's what The Equaliser is all about.
The top prize is brilliant, there is no doubting that. High rollers and casual gamers get to compete for a fab top prize of over 10,000x the stake. But, on the way, there are thrills galore to be had. The expanding reels when the grid zooms in and out has been well done. As has the graphics and sounds in general.
The Wild is one of the superstars here. It crops up constantly to break up the main game and boost wins. The way it expands is delightfully tantalising. All in all, for a super fun game with an excellent top prize you can't go wrong with The Equalizer slot game.
Play The Equalizer Slot for Real Money