Win Blaster Slot Free Play Demo
Please switch your device to landscape mode to play this game.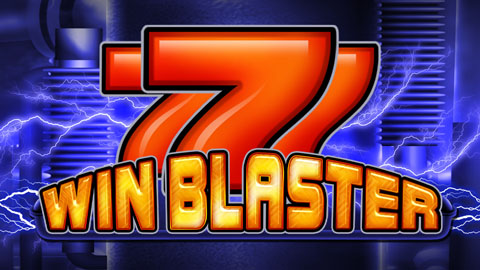 PLAY NOW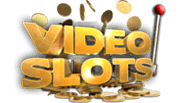 GAME DETAILS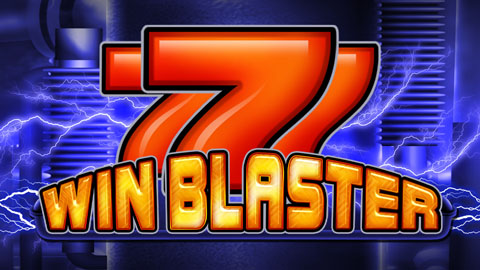 Rating

Overall Ranking
Gamomat Ranking
Software
Game Types
Game themes
Release date
RTP
Win Blaster Slot Overview
Does the world need one more classic looking fruit slot…? The question will no doubt be poised on your lips the first time Win Blaster slot loads up. A somewhat creepy voice then speaks the game's name, and away we go.
Fruit slots are released all the time. Like, constantly. Every month, another developer takes a crack at this oldest of slot themes and jazzes it up to make an impact. To be honest, it doesn't take much to inject some originality into the theme and make it desirable. For a while at least.
Gamomat have sprinkled in a fairly unique Wild feature which is intriguing, but it will be interesting to see if it is enough to win gamers over. Win Blaster slot is a game that is good for passing a bit of time, but when you've seen the Wild do its thing a couple of times there is little left to hold your interest.
Then again, who knows? When the Video Slot revolution began, many people at the time probably predicted the death of fruit slots. Yet here we are, more than a decade later still inundated with them. There is just something about those healthy snacks that keep us coming back for more. Will Win Blaster do enough to capture your attention? Well, let's just see.
Electrifying numbers
The 3 rows and 3 reels sit against a background of crackling lightning, and some sort of industrial piping. The game has just 5 pay lines – 3 horizontal and 2 diagonal so keeping track of winning combinations is a piece of cake.
When it comes to RTP and top prize your guess is as good as ours. Nowhere on the paytable or the developer's site is either mentioned. We tried contacting the makers but have not received word as of yet. Watch this space for an update when the response comes through.
Bet levels are fairly restrained with a starting level of 0.05 coins. Hit the Max Bet button to crank the total bet up to the game's limit which is 3 coins. Perfect for some low key, stress-free gaming, but not so good if you are in the mood to splurge and see how much you can make off the game.
Win Blaster slot is available for real money or free play. Free play was great because the game started with a million credits, which was a fantastic thing to see! Once the game started spinning it chewed through credits quickly, though a few Wild hits saw the bankroll head pleasingly in the right direction!
Symbols and gameplay
This being a fruit-themed slot there is no second guess what the majority of the symbols are. Most are fruit, obviously, and are big, charming, and bold, which is exactly how these old school symbols should look!
The paytable is nice and straight forward. Winning combinations can only be three of a kind. At the bottom is the diamond for 1x the bet, cherries and lemons for 4x, oranges and plums for 8x, bells for 20x, stars for 50x, and sevens for 200x. No mucking around, this is easy, so let's spin.
Extra features
On paper, the extra features might sound basic but they are seriously hard to put down once they have been set in motion. There are three deviations from the main game which are the Wild, and two gambling options.
If a Wild does land as part of a winning combination, it transforms the whole reel into a ladder of multiplying values. A light then rises up the ladder accompanied by sound effects which manage to make the process extremely tense. It stops at random to multiply the winning combination by the selected value.
The multiplier could be x1, x2, x3, x4, x5, x6, x7, and then BOOM – x100. Land that with 3 sevens at the max bet level for a cool 60,000 coins which is nothing to sniff at.
The gamble features
After each win, the player can choose one of two additional gambling features. One is a simple choosing game where the correct colour of a card is chosen for double or nothing. This process can be repeated up to a max bet level of 300 coins. This feature can turn a minor win into something special, or nothing of course.
The second gambling feature is a Deal or No Deal-style ladder of values. It starts off with risking the current win to move up the ladder. If you are successful, you can then collect the higher value or risk for even more money. Despite the feature's simplicity, or because of it, it is hard to not opt-in.
What makes Win Blaster slot so special?
Despite our best efforts, Win Blaster slot did enough to win us over by the end. As far as classic fruit slots go, Win Blaster is a solid game. It looks and sounds the part, its rules are basic, and the pace is fast and loose. Sounds like the perfect recipe for a fruit-themed slot.
It is unlikely that Win Blaster will attain classic status, or hold a modern gamers interest for too long. But, for a quick fruity blast on the reels, it is a good choice. Kick back, relax, and not worry about complicated rules or gameplay to get in the way of some wins. Its winning potential isn't bad at all either. Don't expect mega amounts, but there is some fine value on offer with Win Blaster.
This slot also has plenty of opportunities for turning a small win into something amazing – if you are prepared to risk all for it. If you are, then you will find that the extra gambling features provide adrenaline rushes galore. The ladder feature, in particular, is hard to put down and is a real spectacle as you work your way to the top.
Like all games, it can pay to check it out in free play mode to see if this is quite your thing. It's worth doing because there is more here than you might originally think.
Play Win Blaster Slot for Real Money