Getting Started With Online Slots
17 August 2017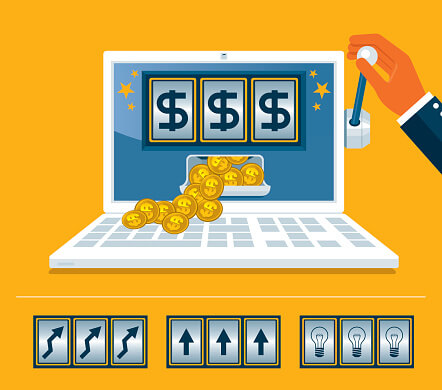 When it comes to slots, you can forget complicated rules and numbers and odds. Each spin is a chance to win and it's as simple as that. Pull the handle, watch the wheels turn, and keep your fingers crossed that lady luck is looking your way!
See below for some of our expert advice on how to enjoy your time at the online machines.
Play for the experience
A big part of playing slots is enjoying the experience, and online video slots put the many choices on offer firmly in your hands. With the multitude of characters, themes and designs available, each with their own unique bonuses and quirks, you'll be spoiled for choice.
Pick a slot game which speaks to you and simply have fun watching those symbols spin! Entertainment value is a big part of what makes slots so much fun.
Use free play mode first
After you've downloaded the casino software and created your account, take some time to go on the free play mode and try out different slots games. Check out the bonuses for each and see which you enjoy playing in particular.
Once you have some choices in mind, go ahead and make your first deposit. From there, you can spin your heart's content on your chosen games.
Practise good bankroll management
Slots is a great way to kick off your online casino experience, but don't let your inexperience sour your play. Go for slots games which match your budget and your playing style. If you're keeping your deposits modest but want a good go at the games, then opt for penny spins. If you have more money to play with, consider $1 spins and maximum bets.
Stick with the above tips and you'll be well on your way to enjoying your time in the online casino. Good luck!