The Evolution of Online Gambling
23 May 2019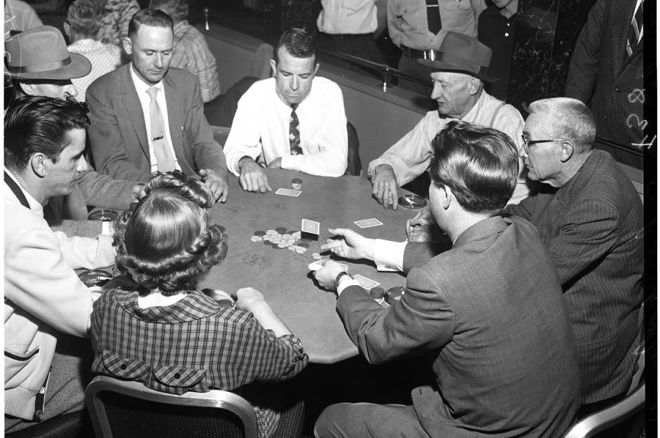 Within just 25 years, online gambling has mushroomed from virtually nothing into a $50 billion a year industry. Online gambling long ago surpassed Hollywood and is still more profitable than video games. Clearly, the world's oldest pastime retains its power to entertain and has been hugely aided by the accessibility of the internet. The industry continues to grow year by year, and the range of casinos and games available at the click of a button is truly staggering.
So how did it all begin, and how did we get to this point? In this post, we will take a look at the birth of online gambling and how it has evolved into its present form.
The early days
The beginnings of the online revolution are somewhat murky. 1994 was the year that companies started to receive licenses to operate online gambling sites and there are two that most agree were the first.
Well-known developers, Microgaming, were there right from the start with their site Gaming Club licensed in Gibraltar. They have since gone in to become one of the biggest developers in the industry. Their first competitors were InterCasino which was fully operational by at least 1996. From these humble beginnings, the seeds of what would become one of the largest forms of entertainment were sowed.
Rapid expansion
In the following year 1995, a software company called Cryptologic tightened up online transactions. Microgaming also expanded their range by offering table games such as craps, poker, blackjack, and roulette.
In 1996 there were around 15 websites where players could gamble. By 1998, this had ballooned to over 200. Technological advances would play a key part in the growth, and at that stage, it was the increased adoption of broadband that provided its acceleration. No longer did enthusiastic punters have to wait minutes (or longer) for dialling-up or downloading. Broadband provided speed, which would only get faster, drastically increasing the convenience of using an online casino.
Two other additions were added to online casinos that year that would also prove to be game changers. Microgaming, yet again, was responsible for one of them when they launched Cash Splash, the first progressive online slot.
The other was the launch of the first internet poker room – Planet Poker, which quickly spread. This allowed Texas Hold 'em to become available and spurred its eventual dominance of the poker world. It's hard to imagine now, but back then seven-card stud was the biggest poker form around.
Multiplayer rooms first emerged in 1999 which increased the social aspect of online gambling. Now, gamblers could interact and chat with each other, greatly increasing interactivity within the online community.
Gambling goes mobile
Smartphones would provide the next major step in online gambling's evolution. Casinos operators spotted the opportunity of using mobiles to access the internet and were quick to leap on board. One of the first was 'The Betting Site' which was a platform for several bookmakers in the UK. When the iPhone came out in 2007, the world turned and never looked back. The public was introduced to Apps, and one of the most popular in 2008 (the year the App Store launched) was Texas Hold 'em.
From then on mobile coverage rapidly expanded via 3G and 4G, and Wi-Fi became ubiquitous. Keen gamblers could now have mobile casinos, bookmakers, and games, right there in their pocket wherever they went.
We take it for granted now, but it wasn't until 2010 that developers started releasing products that were available across platforms. Finally, most Android, iOS, or web-based users could have access to the same products.
Technological advancements
As technology advances, the gambling industry is never far behind to take advantage of its benefits. With the industry as competitive as it is, any advantage, any unique feature is seized upon to provide better entertainment for customers. New games are constantly being released, and the general trend is with better graphics and sounds.
Video slots were a good example of this. Developers were able to make use of more advanced software to create better bonus features, improved visuals and audio effects to provide ever greater thrills to keep punters engaged.
To get the real deal casino experience from a home computer or mobile, the next logical step was live gaming. There are now several companies dedicated to building live hosted online casino games that can be played wherever there is an internet connection.
So what's next? The next big thing could be Virtual Reality (VR). SlotsMillion was the first casino to offer gamers a VR experience via the use of the Oculus Rift headset. This places players right into the action, with 360-degree views. One can only imagine the possibilities that this type of kit is capable of the future, and we are keen to find out.
Mobile continues to dominate
Now, mobile has overtaken desktop computers and laptops as the most common way of accessing the internet. The UK Gambling Commission reported that mobile devices accounted for 51% of all online betting. A figure that has no doubt increased since it was revealed in 2017.
With most features offered at a desktop computer now available on mobiles, this trend sees no signs of abating. This includes advancements in live gaming and cryptocurrency payments. It is rare to find an online casino that has not crossed over to the mobile world, at least via a web-app so as not to miss out on customers.
Conclusion
One of the greatest changes to have emerged from the evolution of online gambling is the choice. From having a few betting options, to begin with, we now have thousands of options. This includes sports betting sites, event markets, as well as casinos, games and slots.
Along with the increased options, has come a drastic increase in the quality of the games we can play. Themes are more interesting, more unique, the gameplay more intricate, and rewards get larger. This has resulted in games that are more fun than ever to play, and the adoption of VR could lead to ever more immersive entertainment.