Top 5 Summer Slots to Play in 2019
17 June 2019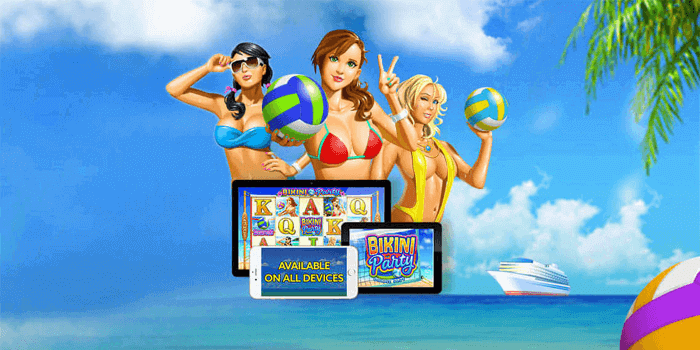 It's time to kick off the work gear, slide on a pair of flip flops and join the party! The temperature is heating up, the sun is out, and everyone has that summertime smile. Life is good, so why not heighten the positive vibes with a fantastic summer themed slot?
We have five of the best right here to heat your days and possibly help pay for the next beach holiday. Not going away this summer? Perfect! These summer slots will help recreate those long hazy days at home, or wherever you might be.
Each one of these slots oozes warmth, sun, sand, sea, and good times. You'll find all of the classic symbols of summer here – beach balls, bikinis, iced lollies, the lot! Take some time to read through and discover your next summer classic. Each has a unique twist on everyone's favourite season, but they all have one common thread that runs through them all. They're all top games, from top developers, that will bring to life some summer magic.
Sam on the Beach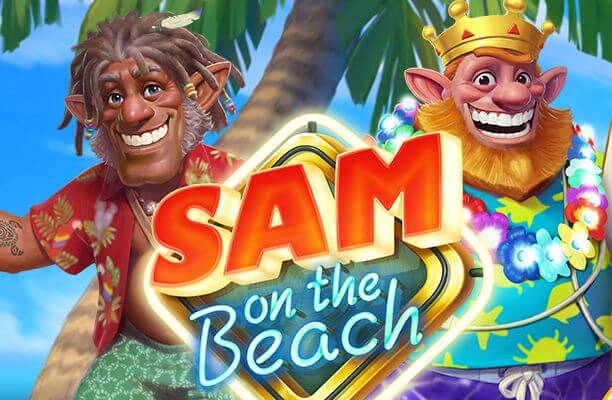 If you are ready to be whisked away to an idyllic beach setting then Sam on the Beach makes the perfect first stop. Elk Studios have created a gorgeous slot and invite players to join Sam and his family at the seaside.
The first thing to do is admire the rich background, the relaxing effects, and the soothing sound of the sea. Don't get too comfortable, though. Hidden beneath the laid back exterior is the chance to win 227,520 coins!
To do so, you will probably have to make good use of the numerous wilds, free spins, and multipliers to do so. Sam is quite the character, and so is his brother Ted. Ted is the original beach bum, living life as it comes, and doing it all with a positive attitude. These positive vibes are infectious, and players will have a ball joining Sam and his family as they soak up the rays, and frolic in the sea.
Sunshine Reef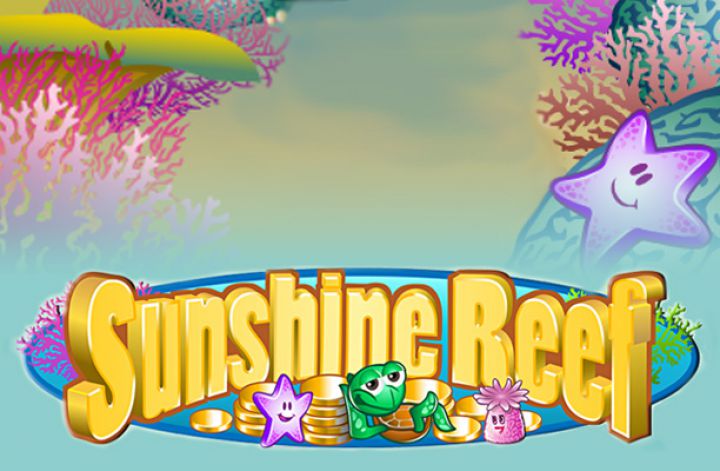 For those watermen and women out there who love nothing more than being in the sea then Sunshine Reef is the slot for you. Set beneath the ocean's surface, is a world of underwater creatures, and sunken treasure!
Microgaming is the developer behind this cute voyage beneath the waves as players spin 5 reels for its watery jackpot. Sunshine Reef is cute, cartoon-like, and a light-hearted experience – like a lazy day at the sea.
Be prepared though; the pace can flip in an instant one when of several bonus features emerge. Dolphin wilds can substitute for any symbol, and treasure chests trigger the bonus game. The bonus game is a straight forward affair that requires players to pick one chest out of three for up to 250x the stake. Sunshine Reef is ready on all devices for adventurous players to dive right in and discover.
Bikini Party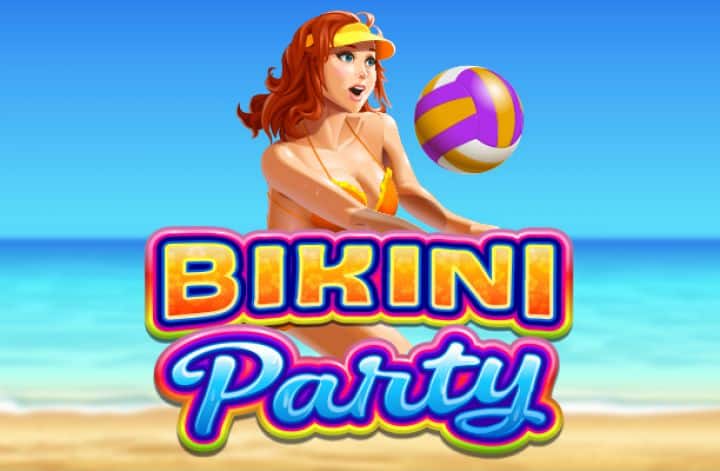 If you are done with relaxing on the beach and want to turn the heat up, it must be time to party!
And what could be better than a party on the beach? Yes, it looks a little dated, and we can admit it, cheesy, but that is part of the charm.
Microgaming is the developer behind this slightly overboard slot and invites sporty types for some volleyball on the beach. With a top prize of 60,000 coins, there is plenty to play for so make sure you've been practising your volleys!
Key to the big money is the potential to land up to 30 free spins along with substantial multipliers to spike that jackpot. Bikini Party not exactly a groundbreaking slot, but it still has plenty to offer sun worshipers. If you like your games steaming hot, then this is the summer slot for you.
Sunset Delight
Apart from fish and chips at the seaside, what is the perfect summer food? That's right, ice cream! Creative team Thunderkick has developed a whole slot based around this sweet and sugary treat.
If you are counting calories, then Sunset Delight is just the ticket. Gone is the typical slot set up. Thunderkick has replaced the traditional reels with stacks of ice-cream instead. One scoop of ice cream is like one individual symbol, and they are dolloped onto cones, over and over again with each spin. When a winner lands, the game lets you know all about it as the scoops leap into life.
Financial reward also comes with all of this saccharine mayhem in the form of big jackpots and huge multipliers. Sunset Delight has a very unusual look and game mechanic, so it is worth checking out from that standpoint alone. If you happen to be an ice cream lover, so much the better!
Aloha: Cluster Pays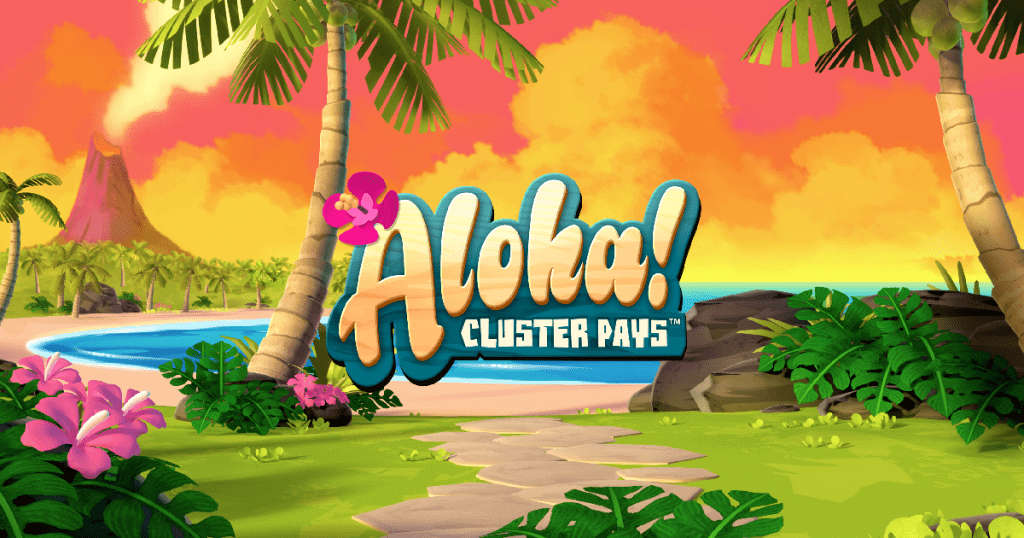 The last slot is a NetEnt goody that will whisk you away on a tropical holiday to sunny Hawaii. With lovely bright graphics and sound, all you need to do is turn up the home heating and pretend you are there.
Aloha Cluster Pays mixes things up further by using a cluster game mechanic to win, rather than left to right pay lines. This concept adds to the games exotic atmosphere and can result in some big wins.
The top jackpot is 100,000 coins, which can be reached with the help of free spins, re-spins, and sticky symbols. NetEnt has used the theme well throughout, even in the fruity low pay symbols. The Hawaiian Islands are brought to life with a background of volcanos, seas, and palm trees. To the right of the reels is our Tiki friend, smiling broadly. Who wouldn't? With all that drinking from coconuts and sunshine, life is good.
Summery sign off
Summer is a great month. It's warmer, it's brighter, and it has been at least partly responsible for each of these great games. It may not be absolutely everyone's favourite season, but that is no excuse for not giving the slots on this list a crack.
With inviting themes, and top potential winnings, each of these games has something to offer the sun worshipers amongst us. Check our collection of free online slots and give them a try!