Australian Online Casino Sites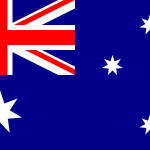 You may think that with the recent crackdown on online gambling in Australia there's nothing left to play for. Happily, for Australian online casino players, there most certainly is!
Australia is currently enjoying a new wave of online casinos, specifically designed and regulated for Australians under the new laws. And while many of the most famous names may not be an option for the moment, there are lots of new blood in there to keep playing your favourite casino games.
So whether it's roulette or blackjack; scratch cards or slots (or 'pokies' as they're known to Australian casino players) read on for our recommendations on how to keep enjoying your favourite casino games in Australia.
Australian Online Casinos Best for Pokies
Playing casino games as an Australian
Although Australia has recently put further restrictions on its online gambling providers, online casino players shouldn't find this affects their play in any great capacity. However, players may find that their choice of online casinos is more restricted than in other geographical areas.
In November 2016, Australia introduced new legislation which requires online gambling operators active in the country to acquire local licences or face severe fines. This bill was created to combat illegal offshore gambling services and included a ban on in-play betting applications, a crackdown on internationally licensed operators and the establishment of a National Consumer Protection Framework, in order to protect those who suffer from gambling addictions but continue to play online.
This was followed in March 2017 with a ban on in-play sports betting and online poker. As a result of these two amendments, which remain controversial, several high-profile e-gaming providers have now left the Australian market. Not good news for Australian online casino players!
As an Australian casino player, therefore, take extra care when choosing your next online casino. Make sure that your chosen site is authorised to operate, has a license for your area and that your chosen forms of betting are allowed. As of 2017, poker players and avid sports bettors may be in for a disappointment!
Australians can still enjoy a number of deposit and withdrawal techniques when it comes to playing online for real money. The fastest-moving is e-wallets or e-banks at 48 hours, while credit or debit cards can take up to several days to clear.
Top sites serving the Australian casino players
While several big names have left the Australian market, particularly around sports betting, bingo and poker, there are still some great places online to place your bets at the digital tables or have a spin on the slot machines. Many of these new online casinos have sprung into being very recently, in order to bring Australian casino players safe and reliable e-gaming experiences, incorporating sleek new designs and technology.
Some of our top recommendations include:
Joe Fortune: Crowned the Best New Casino in 2017, this newcomer brings many games to the Australian market which can't be found anywhere else and some of the best jackpots on the internet.
House of Jack: Another newcomer, players at House of Jack can enjoy a modern layout, over 500 games and a healthy variety of bonuses, including free spins. Payouts are also noticeably better than most, at just 48 hours.
Casino Mate: An online casino with a thoroughly Aussie flavour, it's little wonder this Australian online casino is primarily serving the players Down Under. Casino Mate's wide selection of games is all available through 1Click Instant Play technology. This includes Table Poker and other speciality games.
Playing pokies at the best Australian online casino sites
The rest of the world might call them 'slots', but for out Australian casino playing brethren, they're known as 'pokies'. Don't ask us why.
But whatever you call them, there are still some great Australian slots sites to check out. Here are three of our favourites.
Fair Go Casino: Currently the best on the Australian slots market for pokies, Fair Go casino are new but owned and operated by Deck Media, who brings a wealth of experience to the table. Along with a superior selection of slots, players have also commented on the ease of use for this Australian online casino.
Joe Fortune Casino: Log onto Joe Fortune and experience pokies for the digital age! Joe Fortune Casino also deals in Bitcoin and offers all bonuses in that currency too. This Aussie casino has also adopted a mobile-first approach, making them perfect to play on the go.
SpinIt Casino: Play against virtual or live dealers in this Australian online casino, which also puts mobile at the forefront of its digital development. If you love video slots, in particular, you'll be spoiled for choice.