US Online Casinos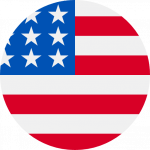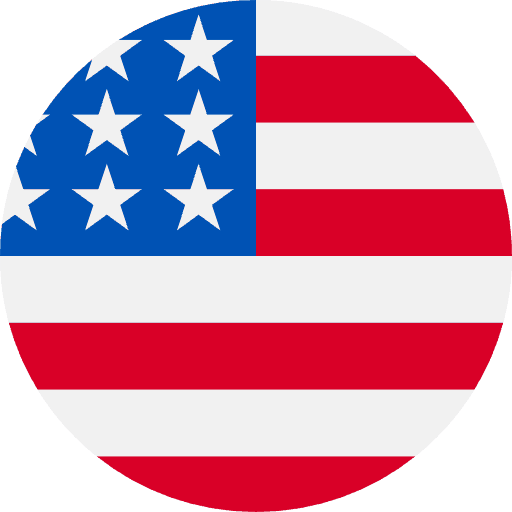 Do you come from the United States? Then check this guide as we intend to introduce you to the world of US online casinos and free casino money for US casino players. Check the best online casinos accepting US players and claim the US bonus offers while they last! Please note, we only list the legal online casinos that payout!
USA residents have been going through confusing times of late when it comes to engaging in gambling activities online. The American passion for gambling is well-known far and wide, and just to think this privilege could be taken away from the American people is just plain disappointing.
But, reality can be harsh sometimes, and US online casinos have become a sensitive issue ever since certain legislation was put into effect.
Let's not overly dramatise – US casino players are still free to take pleasure in placing real money bets on the internet, but the fact remains that they need to be careful and choose their gambling sites wisely.
Despite a considerable number of gaming sites decided to deprive US online casino players of registering and making payments in US Dollars at their venues, there are still lots of international online casinos based in remote locations which gladly accept eager American gamblers and their local currency.
Best US Online Casinos that Payout
Gambling Laws in the US
Quite a lot of misinformation has been circling around the web about online gambling being illegal in the States. It's not that internet gambling has been dubbed illegal; it's the unclear interpretations of the legislation that generated the common misconception that US gamblers are in danger of facing government repercussions for gambling online.
Let's clear this up. Looking back through history, the modern age of gamble control in the United States of America starts in 1961 when the Interstate Wire Act was passed. The Wire Act declared that 'using a wire communication facility' to place real money bets is against the law, which had an effect on criminal gambling activities that were happening at the time.
When internet gambling became a reality, there were numerous difficulties in applying the Interstate Wire Act to such ventures. It wasn't until 2011 that the US Department of Justice issued a statement in order to shed light on the subject.
According to the 2011 declaration, only sports betting events are regulated by the Interstate Wire Act. In 2015, RAWA was introduced – A Restoration of America's Wire Act of 1961, confirming that sports betting is banned, but also making it clear that the act doesn't aim to target individual bettors, yet to inhibit betting establishments operations.
There have been a few other documents over the years such as the Professional and Amateur Sports Protection Act, but the one that has had the biggest influence on the entire US gambling industry is the Unlawful Internet Gambling Enforcement Act, also known as UIGEA. It became official in 2006 and so far it has had the largest impact on the actual practice of gambling online. In all honesty, the UIGEA was an effort to outlaw online betting by the conservative branch of the US government.
The whole document has a catch – it doesn't ban online gambling directly, in a straightforward manner. Instead, it shuts down access to online gambling hubs by preventing banks and other financial groups to process payments towards gambling and from such sites. In simple words, Americans find it hard to send and receive money from known gambling websites.
In theory, and in one's conservative head, if you can't send or receive money, you can't gamble. UIGEA has multiple flaws and loopholes, which only confirms the act was passed quickly and without proper argumentation.
Obviously, the lawmakers intended for UIGEA to have a serious impact on internet gambling, and they succeeded, but not exactly in a way they had in mind.
The most important thing people need to realise is that UIGEA does not affect individual bettors who use payment processors such as banks and credit card companies. These processors are subjects of the act, as they aren't allowed to do business with providers of unlicensed gambling services.
The Black Friday
To illustrate how gambling laws have been affecting the virtual casino market, we go back to April 15th, 2011.
This date is known as Black Friday and is considered the day when the industry was shaken to the ground. UIGEA made numerous sites to pull out of the US, but sites like:
PokerStars;
Full Tilt Poker;
Absolute Poker;
UltimateBet;
kept serving US players for years after UIGEA was passed.
On April 15th, 2011, the United States brought a criminal case against PokerStars, Full Tilt Poker and Absolute Poker. The government also filed a civil complaint. There was a possibility of a prison sentence for top executives and billions were sought in assets from the three companies. They all stopped serving US gamblers in a matter of hours.
The Department of Justice seized the website addresses of all three venues, eventually bringing them back after they agreed not to service US players anymore. Civil complaints were dismissed a year later but accusations of bank fraud and money laundering against individual executives still stand.
Since PokerStars, Full Tilt Poker and Absolute Poker made up 95% of the online poker market in the USA at the time, repercussions from the infamous United States v. Scheinberg case (Isai Scheinberg, the founder of PokerStars) are still felt today.
Top US Casino Providers & Games
To avoid the entire ordeal with the obscure and fast-changing regulation, lots of American players have turned to visit internet gaming sites geared towards an international audience, which includes US residents as well.
Since these sites have servers based outside US borders they can cater to whomever they want, as long as they possess the right licenses for offering remote gambling services. Luckily, Americans have hundreds of USA-friendly online casinos to turn to, and the best part of it is that these venues usually feature the best software, the best bonuses and the most convenient banking methods you can imagine.
The US market benefits from sites that offer casino gaming items developed by leading companies such as Real Time Gaming, IGT, WMS, Evolution Gaming, Playtech and Betsoft as well as known providers like Rival Gaming or Pragmatic Play.
Betsoft is a loved provider that delivers seamless, smooth and enticing US online slots, matching their allure with graphically accomplished table games as well. The cinematographic presentation is Betsoft's most recognizable trademark. Notable games like A Night in Paris, Blood Eternal, Giovanni's Gems, The Slotfather II, Birds, Sin City Nights and Kawaii Kitty can all be found at Betsoft-powered US online casinos.
If you join an RTG casino, you'll be able to enjoy slots like Voodoo Magic and Wild Wizards, and if you come across a US-friendly venue with IGT software you can try your luck on popular slots like Da Vinci Diamonds, Siberian Storm, Family Guy and Rainbow Riches.
How to make a deposit
As for banking services, online casino sites that openly allow US gamblers to make payments at their cashiers will usually make sure that US customers have a solid choice of favourable funding methods to choose from.
Visa and MasterCard are widely accepted, and some sites will also support American Express. To avoid sharing your card information online, you can also choose one of the alternatives – transfer methods like the Western Union and Moneygram.
The Bitcoin banking system has proven to be particularly beneficial for US players. More and more sites support Bitcoins, and they feature quick payouts and guaranteed anonymity.
Some US online casinos also support eCheck. Most of these methods can also be used on mobile devices and they are perfectly apt to process real money transactions in US Dollars.
No Deposit Casino Free Chips for US Players