Devil's Number Slot Free Play Demo
Please switch your device to landscape mode to play this game.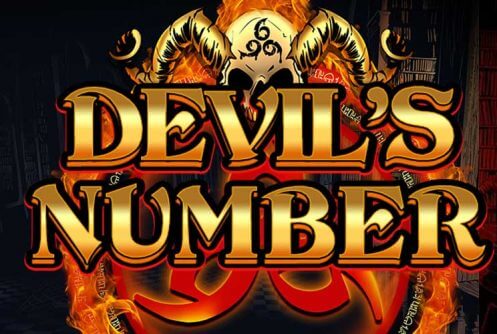 PLAY NOW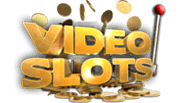 GAME DETAILS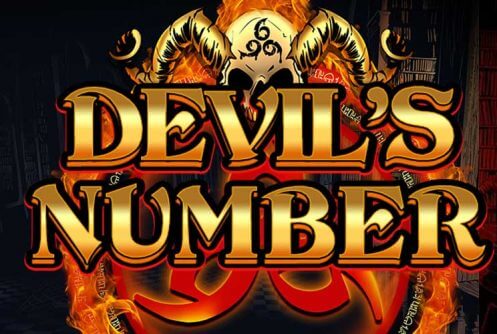 Rating

Overall Ranking
Red Tiger Gaming Ranking
Software
Game Types
Game themes
Release date
RTP
Devil's Number Slot Game Review
If you are on the hunt for a new slot that offers something a bit more edgy than pixies and fruit then look no further then Red Tiger Gaming's recent release. Devil's Number slot makes fantastic use of an unusually dark theme that you might not want to play on your own late at night… This is a uniquely themed game that takes its inspiration from the dark one and dark symbology abounds.
This results in a slot that may be a bit too spooky from some gamers but there is no denying that it has been creatively done. Sinister looks have been couple with eerie sounds to produce a game that works hard to keep things mysteriously creepy.
Far from being a bad sign, players will welcome the appearance of the devil's number when it pops up as it signals the start of the best part of the game. If you are feeling brave, or at least curious, then let's take a walk on the dark side and see if Devil's Number slot game is worth the sleepless nights.
The other numbers
The manic action is played out on a 4-row by a 5-reel grid with 30 pay lines. Red Tiger Gaming has given the game a full 5 out of 5 for volatility meaning there can be some downtime between big wins.
The developers have democratized the game, making it available to as many people as possible. The slot has been optimized to fit on virtually all screen sizes including, desktop, tablet and mobile devices. This means the game can be played anywhere that players have an internet connection. Just avoid playing in your phone in an alley on a dark and stormy night…
Acolytes can take part in the action with coins starting from 0.20 up to a relatively modest 40 coins for the upper echelons of the order. Players at that level have the chance to walk away with 100,000 coins due to the games max payout of 2500x the stake. Not the highest out there by a long shot but respectable enough for the dark lord.
Devil's Number Slot Machine Features
Red Tiger has created a bunch of symbols which manage to combine elements of darkness with a cartoon quality that softens them and makes them more mainstream. There is more than meets the eye here, however. Both low and high paying symbols have a couple of surprises to them that we'll look into shortly.
First up we have the low pay symbols. First glance can be a little disappointing because the developers have gone with the ubiquitous 9, 10, Jack, Queen, King, Ace symbols. However, there is a twist. Usually, in a slot, the 9's can be a bit of a let-down when they land.
With Devil's Number, however, they are actually one of the keys to the games riches. These golden symbols show up on reels 2,3 and 4, and when 3 of them do land they rotate 180 degrees to form the Devil's Number. When this happens the player is rewarded with 12 re-spins. If more land during this feature then 6 more free spins are added to the total.
The rest of the low pay symbols range in value from 1.2x up to 2x the stake for five of a kind.
The four high paying picture symbols are more interesting and valuable. We have the Scrolls where:
5 of a kind are worth 4x the stake;
5 Book of Spells get you 5x the stake;
5 Cauldrons are worth 6x the stake;
5 Magic Skull Potions return 12x the stake.
This is during the main game. During the Free Spins feature their value increases significantly.
Freaky free spins
As mentioned before, landing three 9s will trigger the 12 free spins. During this round a row of empty holes appears above the reels, screaming out to be filled. When the low pay spins land, let's use the Kings, for example, then they combust and are turned to dust. This means that they are removed from the reels for the remaining free spins which increases the chance s of landing the higher paying symbols.
When a high paying icon lands in a winning combination, it fills the appropriate gap at the top and its value is Upgraded. This is another way of making the free spins more lucrative. For example the value of 5 Magic Skull Potions mushrooms from 12x up to 22.2x the stake.
Daily and Mega Drops
Extra lucky punters can also find Devil's Number slot machine tied to a couple of additional winning opportunities. These are the Daily Drop and the Mega Drop with corresponding symbols appearing from time to time on the reels.
At the time of review, the daily drop had a jackpot of over ten grand that was climbing in value quickly and had to be paid out within nine hours. The Mega Drop was even juicier and was sitting at over 300,000 Euros. Obviously, Mega Drop's the one you want but either would be a welcome addition to any session.
What makes Devil's Number slot so special
Red Tiger Gaming has done a brilliant job of flirting with an unusually dark theme while still keeping it just this side of the mainstream. This has ensured that a good number of curious gamers will be drawn to this unconventional slot.
At the same time, we have to admit that it was a bold decision to go with a concept that has the potential to offend a lot of people and put them off playing. If you are not one of these people, if you like things a bit darker, a bit more controversial then you will enjoy Devil's Number slot immensely.
It's not going to pay out the sort of money that will let you quit your job but the winnings are certainly respectable. The gameplay comes at a frantic pace as well. To be fair most of the thrills will take place during the free spins and this feature has been designed exceptionally well. On the whole Red Tiger Gaming have done an excellent job and deserve praise for trying something new.
Play Devil's Number Slot for Real Money