Jewels Match 3 Slot Free Play Demo
Please switch your device to landscape mode to play this game.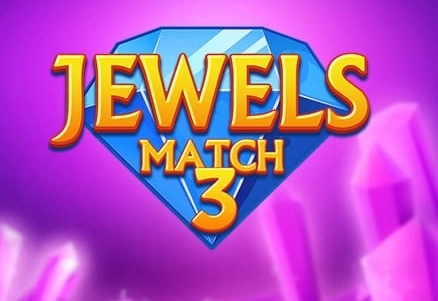 PLAY NOW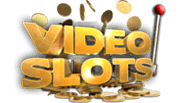 GAME DETAILS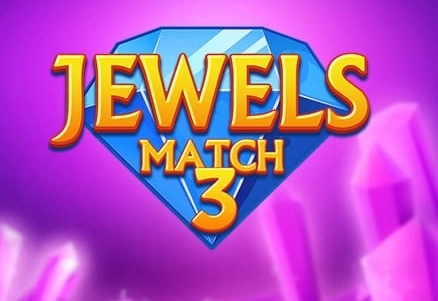 Rating

Overall Ranking
Greentube Ranking
Software
Game Types
Game themes
Release date
RTP
Jewels Match 3 Slot Game Review
The Match 3 series from Greentube is a brand new gaming experience that offers something you probably haven't seen before. It offers a high level of player interaction and is like playing a smartphone game for money.
If this format proves to be popular it could open the gate for a flood of innovative new titles. Mark the Match 3 series down. We could be looking at the vanguard of a slot revolution. Jewels Match 3 slot is so different from other slots that it has managed to create its own gambling genre. There is no telling where software developers could take this format. Or, use it as a springboard for completely new and exciting tangents.
For now, we'll keep our feet on the ground and concentrate on the task at hand. Jewels Match 3 slot is part of the Match 3 range which currently includes other titles such as Secret Trail, Sparkling Fruit, and Jinxy. If they prove popular, then expect this line-up to expand dramatically. Greentube CFO stated that the Match 3 range will allow 'operators the chance to attract a broader audience.' Sounds promising, let's see the future of gambling.
A smartphone game for money
The first thing to understand is that Jewels Match 3 is not a slot game, not really. It's like playing a matching game like Candy Crush or one of its many imitators. Players move symbols by swapping two adjacent ones. If they form a combination of three or more of the same, they vanish off the board. More symbols then go on to drop into the gaps. This can lead to more combinations, and so on and so on. Each move costs a set amount of money.
To make money, you need to clear the pay symbols off the board. This can be done by symbol matching as described above, or by blowing them up with one of the special symbols.
Low volatility
The board is made up of 8 columns, 7 rows, pay symbols, base game symbols, and several extras. Low volatility means that wins frequently come but are of relatively lower values. This dynamic works perfectly with this style of game because you want frequent winners to land. Even if they aren't major jackpots, the game offers good potential payouts and frequent wins which keeps the interest levels high.
Before starting the game, set the bet level that suits you, but think carefully. That bet level is then tied to that specific game. You can raise or lower the bet, and this will save the current game but start a new one. If you change the bet level back to the original level, it will carry the game on from where you left it.
Graphically the game is pretty basic. The background is made up of bright purple jewels, and the symbols get the job done. Jewels Match 3 is all about the gameplay rather than looks. Graphics can take a back seat when the gameplay is this hard to put down. If you've ever paid Candy Crush, you know how addictive it can be. Add in the potential for real cash returns when you clear pay symbols, and it is an enticing offer to say the least!
Symbols and extras
Most of the time, the majority of the symbols on the board are standard, non-pay symbols. Cannon fodder if you will. It's your job to work your way through these as economically as possible to get your hands on the pay symbols.
The pay symbols possess these values:
Green – 1x the bet.
Blue – 2x the bet.
Purple – 5x the bet.
Red – 20x the bet.
Yellow – 50x the bet.
Pay values are straight forward. There's no mucking around here, just clear them off the board and get the money. To help you on your quest, several special symbols lend a hand.
The Cross
These look like your standard base symbol, but an arrow has been stamped on them. They pop onto the board when 4 symbols of the same colour are matched and removed from the game. If a cross symbol is matched with other base symbols of the same colour it takes out two whole rows – one horizontally and one vertically.
The Bomb
If 5 symbols of the same colour are matched in a T or L shape the will produce a Bomb. The player can activate a Bomb by moving it which will detonate up to 12 symbols that are surrounding it.
The Bell
Matching 5 of the same colour symbols either horizontally or vertically will produce the Bell symbol. If a player swaps a Bell for another symbol, then every other symbol with the same colour is wiped off the board instantly.
What makes Jewels Match 3 slot so special?
Fans of smartphone games that like a bit of a punt will be all over Jewels Match 3. It offers a completely different gambling experience to what you have seen before. Now that Greentube has produced a game like this, it makes you wonder why someone hasn't done so before. Perhaps they have, and it never took off, so now is your chance to try something completely different.
The gameplay is perfectly suited to betting and receiving rewards. The game is still random but it requires input from the player and some thought about how to maximise rewards vs turn cost. This makes Jewels Match 3 slot immediately absorbing and a great way of passing the time. If you like playing smartphone games and don't mind paying for turns, then you can also make a fair swag of cash – as long as you match strategy, skill, and luck!
As mentioned in the introduction, we could be witnessing an important turning point in the gambling world with Jewels Match 3. People love playing games on their phones and Greentube could be onto a huge winner here. Then again, perhaps that's being a bit optimistic. No matter. Even if the Match 3 series do not revolutionise gaming, Jewels Match 3 slot is still a brilliant standalone game. Greentube have taken the opportunity to combine many successful elements in it such as chance, strategy, excitement, and winnings.
Play Jewels Match 3 Slot for Real Money