GAME DETAILS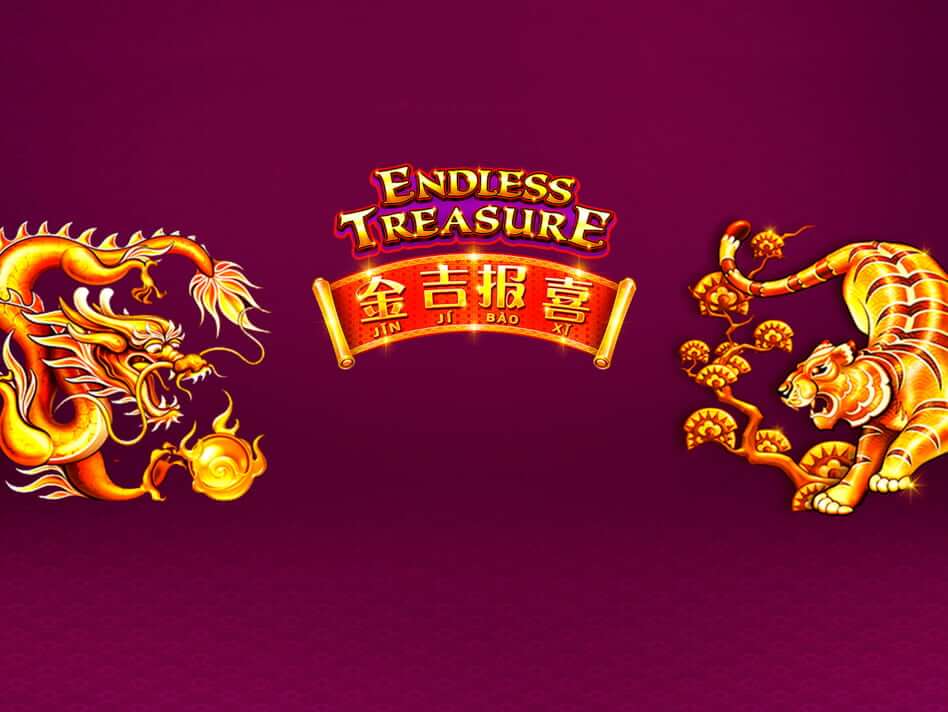 Rating

Overall Ranking
SG Ranking
Shuffle Master Ranking
Software
Game Types
Game themes
Release date
RTP
Jin Ji Bao Xi: Endless Treasure Slot Game Review
We're back to Asia with SG Digitals recent release Jin Ji Bao Xi: Endless Treasure slot. This time they have forgone the mystical side of the Far East. There are no temples, mountains, or clouds in this one. JJBX feels more like walking into a Macau Casino than a Zen-like experience.
It's also a game with a ton of things to learn and factor into your gameplay. From choosing how many gold symbols to appear during the main game, to selecting how the free spins will play out, there is a lot to choose from here. At first glance, the paytable can feel like reading the rules of Mah Jong. Though after a few spins it all starts to make sense.
This is a game with a lot of depth, and the complexity works well with its high-class Asian casino vibe. Jin Ji Bao Xi is a slot that deeply immerses players in Asian culture through its graphics, sound, and intricate gameplay.
Feel & Looks
First off, if you were wondering, Jin Ji Bao Xi means 'Hail Gold and Luck'. Two things we are all happy to hail no doubt. This is a 3 row, 5 reel slot, with 243 pay lines and a number of bonus features.
Bet levels can be changed from 0.01 to 1.00 and are combined with how many gold symbols are in play. Between 1 and 5 Gold Symbols can be employed to give a stake level from 0.08 coins up to a maximum of 88 coins. Confused already? No problem, we will take a look at Gold Symbols shortly.
Autoplay is on hand to rip through spins with no effort. And the game can be played on virtually any device or laptop no matter the screen size. We'd recommend trying the game out in free play mode for a while until you've absorbed the paytable and its myriad of extras and options.
We liked this game from the get-go. With its excellent graphics, sound, and a juicy gaming system to sink your teeth into. Couple this with a fantastic maximum jackpot of up to 15,499x the stake, as well as four extra jackpots, enthusiasm was running high!
Gold symbols abound
Jin Ji Bao Xi: Endless Treasure slot is all about big numbers and there are a lot of symbols to be aware of. We'll get the low pay one out of the way first. These are the card symbols – 9, 10, Jack, Queen, King, and Ace. To be honest it was a bit of a shame to see these common symbols when everything else is so exotic. But, we are all used to these in slots and it doesn't detract from the game's strengths. They all have the same value – three of a kind are worth 5x and five of a find are worth 10x.
Moving up the scale of the value we have the picture symbols. There are a lot of these including fish, turtles, tigers, phoenix's and of course this being an Asian themed slot, dragons. These come in two varieties, standard and golden.
Standard animal symbols range in value for three of a kind at 5x the stake and 20x the stake for five of a kind. The golden symbols are worth a lot more at 10x the stake for three of a kind and 50x to 158x the stake for five. As you'd expect the dragon is the big winner from the pack at 20x to 250x the stake in value.
As we mentioned before, players choose how many golden symbols will appear in the game. There will always be at least 1, but by increasing the wager levels this can be increased to 2, 3, 4, or 5 to boost winnings potential.
Bonus symbols and features
A lot of extras have been bolted onto the main game to keep the enthusiasm running high. The wild symbol can appear on reels 2,3 and 4 and stands in for any symbol except the bonus. The bonus is the glowing red and gold symbol and when 6 of these land, 6 free spins are awarded.
Before kicking off, the player chooses the number of extra golden symbols that will be added to the round. They can choose extra lower value ones or the higher value symbols to spice up the action. Bonus coins add value to the pot at the top which is awarded to the player when the spins are completed.
The bonus coins also have values on them called Fu, which can be added to the pot. When the pot lid closes the Jin Ji Bao Xi feature will launch. This is more or less a choosing game which can result in winning one of four jackpots – Mini, Minor, Major, and Grand.
There is a lot more to the bonus features that we could look into but we'd quickly run out of space. Suffice to say that there is a lot going on with this slot and to be honest it can be confusing at first. The best idea is to give the game a few spins then read over the paytable to figure out exactly what is going on. It is a flashy, thrilling ride, with coins and values flying all over the place that can be extremely satisfying when you know what is going on.
What makes Jin Ji Bao Xi: Endless Treasure slot so special
Jin Ji Bao Xi: Endless Treasure is a slot that can overwhelm at first but can also quickly grow on you and become a favourite. Fans of Asian themed slots will be all over this, with the fantastic way it makes you feel like you're in an Asian casino. It just takes you there. With its multitude of exotic symbols, its complexity, just squint and you can imagine you are in Macau spinning with the high rollers.
With its epic jackpot potential and numerous ways of winning, this is a slot that makes you want to keep on spinning. Bonus features come into play constantly, the pot builds up, symbols change to golden ones – there is always something entertaining happening. SG has a done a stellar job building a slot that is both complex and exciting, and well worth investigating.
Play Jin Ji Bao Xi: Endless Treasure Slot for Real Money