Wild Pixies Slot Free Play Demo
Please switch your device to landscape mode to play this game.
PLAY NOW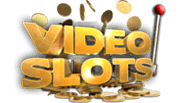 GAME DETAILS
Rating

Overall Ranking
Pragmatic Play Ranking
Software
Game Types
Game themes
Release date
RTP
Wild Pixies Slot Overview
When reviewing slots you come across plenty that you think members of the gaming community will either love or hate. This can be due to a game's theme, or its extra features, sometimes it can be something as trivial as its soundtrack. However, there are few games that we have come across that will be as polarising as the Wild Pixies slot. We aren't saying that this is a bad game at all. Merely that due to its theme, gamers really will love it or hate it with little middle ground.
If you are the kind of person who likes crystals, mysticism, or dolphins, then this is the game for you. If you have a dream catcher hanging by your bedroom window then you are probably the kind of gamer who will appreciate the magic on display in Wild Pixies slot.
Let's try a test. If you are put off by the words 'magic butterfly' then slam down your laptop now and start heading for the hills. If on the other hand, these two words fire off your imagination then read on because we might have found you the perfectly themed game.
Nymphs and numbers
Fellow forest dwellers can enjoy the action on 3-rows and 5-reels with 20 pay lines to make combinations on. The minimum bet levels start at 0.20 coins while high flying pixies can drop up to 100 coins per spin.
Despite not having too much luck during testing the game has a theoretical RTP rating of 96.5% which is slightly above average. Wins should come fairly steadily on this game with its medium volatility which is nice, but prize sizes for all symbols do leave something to be desired.
Symbols and gameplay
Developers Pragmatic Play has gone with the classic 9-Ace icons for the low pay symbols. To be honest the game would've worked better if they had forgone these and developed some brand new ones. Despite an attempt by the developers to jazz them up by making them look a bit fancy, they stick out and look a bit cheap. This is also backed up by their relatively low value. Three of a kind are worth from 0.25x – 0.5x, while five of a kind are worth from 5x – 7.5x the stake.
Unfortunately, the higher paying picture symbols aren't worth a heck of a lot more either. They look good though, each one is a fantastical looking pixie that is bright and well-drawn. Values range from three of a kind worth 0.75x – 2.5x the stake, up to five of a kind for 7.5x – 12.5x the stake. Not the highest we've seen and could be higher.
The wild is worth a bit more at 25x for five of a kind so it is by far the most desirable symbol in the game. It is possible to land the wild on any of the reels and it can stand in for any symbol bar the Scatter.
The Scatter will only appear on reels 1,3 and 5, but, it can be nudged. What that means is if a scatter lands just below or above the screen on the fifth reel it can be nudged up or down so moves into play. This dramatically increases the chance of a scatter landing. Three of them are required to launch the bonus Roaming Wilds Free Spins Feature.
Fairy tale free spins
This extra feature starts off with a Tinkerbell like pixie taking over the screen, sprinkling her magical pixy dust for all. During the feature, 8 free spins are awarded and several empty spaces grace the top of the screen. Whenever one of the Wild symbols lands on a reel it fills one of the empty spaces with a butterfly. With every two of these butterflies that are collected they result in 2 free spins which also become roaming wilds. These roaming wilds transform into huge, colourful butterflies that flutter around the screen and wherever they land the symbol becomes wild. With each consecutive free spin, they take flight and bestow their wild making abilities to new symbols on the grid.
It's not the most exciting bonus feature we have played. It zips along at a fair pace but the game overall does not offer huge amounts of monetary reward. There are plenty of players who are willing to look past a slots theme if they are offered a huge jackpot. Unfortunately, they will not find that at Wild Pixies. The theoretical maximum jackpot for the game is only 500x the stake which may be a deal breaker for these gamers.
What makes Wild Pixies slot so special?
This is a game that is not afraid to be itself, and that means celebrating the magic and wonder of pixies in an enchanted forest. You are either going to fall head over heels for the concept or tear your hair out in exasperation. If you aren't a pixie fan that's fine, there are no hard feelings. If you are one though, then prepare for a magical feast for the senses. The graphics are pretty, the pixies are magical and attractive, and there is a ton of wing flapping action for all.
Whether this is your cup of tea or not, you have to applaud Pragmatic Play for being brave enough to develop the concept. When it comes to themes we say the more the merrier. It is due to experimentation with different ideas that something truly novel and game-changing emerges. Sad to say that this is not quite what they have achieved with Wild Pixies but hats off for pushing the envelope in this direction.
Without a huge jackpot then, the game relies solely on its theme. In this area, Pragmatic Play has done a fine job of creating a mystical atmosphere through the enchanted forest background and the angelic-looking pixies. As mentioned in the introduction, if this is your area of interest then it will be easy to spin reels, sprinkle the pixy dust and lose yourself in its magical world.
Play Wild Pixies Slot for Real Money