GAME DETAILS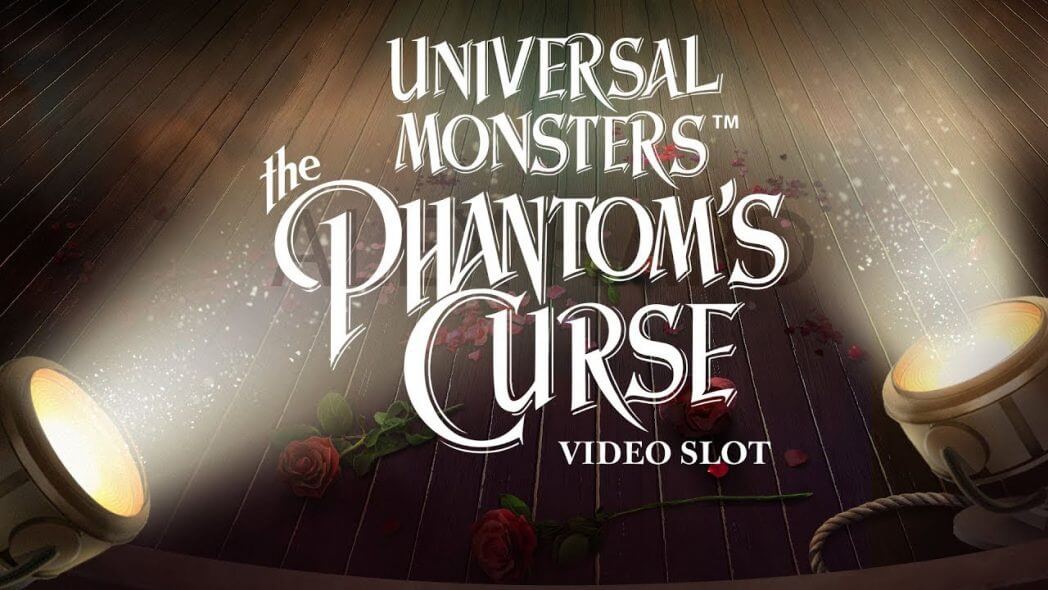 Rating

Overall Ranking
NetEnt Ranking
Software
Game Types
Game themes
Reels (Rows)
Release date
RTP
Devices
Phantom's Curse Slot Overview
This eagerly awaited Net Entertainment slot puts the player centre stage, with 40 pay lines and 5 reels of gameplay to enjoy.
Universal Monsters: The Phantom's Curse slot takes its inspiration from the legendary Broadway musical, The Phantom of the Opera. However, it's not the sort of game that will gain too many standing ovations. That being said, there are certain elements that will live long in this reviewer's memory.
Empty Theatre, full pockets?
For instance, the empty theatre where it takes place is a cool and interesting take on the original story, while the classical music soundtrack really does set the scene. Asides from the graphics, there are also a few elements of the gameplay which most will enjoy – just not enough to play it for any length of time.
The three different types of stacked bonus symbols give players plenty of chances to win, although these bonus wins could be bigger.
Meanwhile, the Mask symbol is suitably set as the wild. The three stacked bonus symbols are the Phantom, Christine and a stacked Mask symbol. Getting these will launch a variety of bonuses, that includes a pick and click round, and there are even multipliers abound. Although, once again – they are not the most generous that we have seen.
The Chandelier takes the place of the scatter symbol and it will only appear on reels 1, 3 and 5. If you get it, then the free spin bonus is launched. This bonus is suitably dramatic, with a chandelier hanging from ropes, which a masked 'phantom' slowly chops down.
When the lighting fixture falls, the feature ends – with whatever you've won banked. Unfortunately, bonus features aren't triggered during this Chandelier feature and that works both ways – you won't see the scatter bonus during any of the other bonuses either.
No standing ovation
This all sounds very promising, right? So, why weren't we rolling in the aisles?  Well to start with, the pay table isn't going to create too much excitement. In terms of generosity, it leaves a lot to be desired.
Along with that, we found that the bonus features aren't the most generous in the world either. Yes, they look good… at the end of the day though, we want big winnings and we want them on a regular basis!
Also, the features did take quite a long while to be triggered, which wasn't ideal either. Another issue is that there isn't that much too this game to keep users interested.
Play it for a little while and you have literally seen everything. If you're looking for a game that will keep you interested for a long stretch, then you should probably look elsewhere, because Universal Monsters: The Phantom's Curse Slot is not it.
Overall, Net Entertainment has done better in the past and we have little doubt that they will do better again in the future.
Play The Phantom's Curse Slot for Real Money